Replacing a DSLR with an iPhone 4
Post by TWiP Contributor: Josh Herrington
It was a Sunday morning and the mall parking lot was eerily empty. The cool wind tickled the leaves on the Aspen trees as the crisp morning sun illuminated the snow-capped peaks of the Rocky Mountains. The Norman Rockwell inside of me blushed as I saw a father teaching his son how to cast a fly line in the freshly cut grass near the parking lot. The warmth of the morning sun hung like a halo over this perfect scene and I reached for my DSLR. Then I realized what I had just done.
Now I'm no Frederick Van, Ron Brinkmann, or even an Alex Lindsey. The only Flash Bus I've ever been on was in Vegas for my bachelor party and I've been sworn to secrecy about that. But I do have the same unquenchable interest and passion in photography as the guys who produce this show and everyone else that listens to TWIP on a regular basis. And it was that addiction that led me to sell one of my favorite cameras, the Nikon D90. That, and because I really wanted a D7000 and didn't have an extra $2000 sitting around.
Unfortunately I don't have Nikon, Canon, Leica or any other manufacturer of cameras and gear, knocking on my door to test their latest object of desire. So, in order to quell this growing D7000 desire, I decided to sell some of my equipment. My D90 was, hesitantly, chosen to jump on that grenade. The D90 was one of the best cameras I have ever owned. It was my D90 that always got stuffed in the diaper bag, that was always in the backseat of my car and that was always swinging under my arm and frequently hitting my son in the head as we held hands.
My D90 was the workhorse of the memory makers in my photography lineup and was always within arm's reach and helped me capture remarkable images. And now that it's gone, I feel a void. I feel naked and unprepared. As the parent of a three week old newborn and an extremely active toddler I found myself without the workhorse camera in my lineup. I mean, I could have toted around the D3S. But then I would have wanted my 70-200mm/2.8, which means I'd have wanted my tripod, which means I'd have wanted some bounce flashes, which means I'd have missed my shot because it had already run away or started crying.
In the midst of this panic I realized that I actually had a camera that could temporarily replace my workhorse. A camera that has groups dedicated to it on Flickr, a camera that has had books written about it because, you know, the best camera you have is the one that is with you and the one camera that I even used to film a 720p/30fps HD podcast on it. It was my iPhone 4.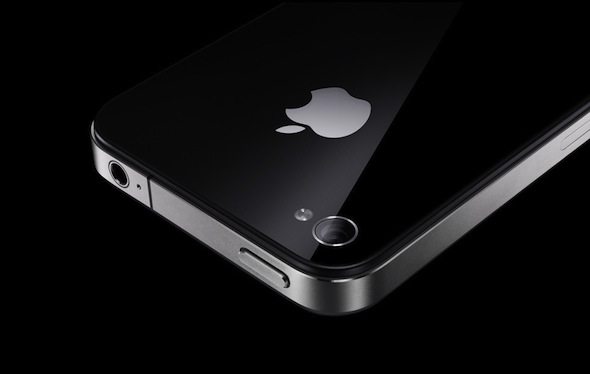 I always knew my iPhone had a camera, because my "old" iPhone 3G had one, too. But that "old" one took mediocre pictures and I never felt I needed it. I only used it when I had nothing else to snap a photo with. But as I began using the camera on the iPhone 4 I began to realize that I was sitting, literally, on a pretty powerful tool. The iPhone 4's camera has a 5.0 megapixel, 1/3.2″ back-illuminated CMOS sensor with a 4:3 aspect ratio. What did that mean to me? It meant that I had a DSLR camera with a 30 mm f/22 lens. With the swipe of a finger and a punch of an icon my camera was ready to go. There's nothing in the world like being able to take a photo, crop it, maybe add or remove a little color and then email it to my parents, MMS it to my sister and share it with my friends on Facebook. Oh, and did I tell you it has a flash?
The small LED light is perfect for adding a touch of light ambiance, but it's nowhere near like having a Nikon SB-900, so keep your expectations in check in this area. In low light, the iPhone 4's images will be modestly noisy and if you're attempting to capture an image that is moving at all, it becomes very difficult and increasingly blurred. In great light, the iPhone 4 will perform like some entry-level DSLRs and competes with a lot of point and shoots. As with all things photography, light influences all things photography.
The iPhone 4 has built-in HDR for high-dynamic range. I know the hardcore HDR addicts out there might scoff at the idea of an in-phone camera having an HDR feature, and they are just in their belief because the HDR feature, to me, creates okay images. But for everyone else out there who is just getting their feet wet with this type of photography, it gets the job done well enough.
What is amazing, though, is that unlike any DSLR out there you can download apps that enhance different aspects of photography. Instagram, 8mm and Hipstamatic are only a few apps that can completely alter the images you take and how you share them. It's because of this third party application feature in my iPhone 4 that I will continue using this camera in my rotation of cameras. It's like I now have multiple cameras in one.
I'm still waiting on my D7000 and plan on breaking it in slowly and carefully as the workhorse in my gear lineup -I don't want belittle its honeymoon period by having it crammed next to a crumpled, dirty diaper and a bag of crushed Teddy Grahams. But, in the future, if the diaper bag is zipped up too tight or out of arm's reach I now have no hesitation in grabbing my iPhone 4 and snapping a few photos.
I still miss my D90, though.
Credits