4K Video Comparison – Panasonic Lumix GH4 vs iPhone 6S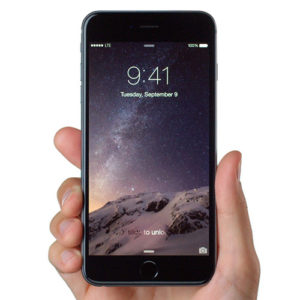 One of the main reasons I purchased a new iPhone 6S, aside from sheer gear-lust, was for the improved camera features. Frankly, my iPhone 6 was performing just fine and did more than everything I could have ever wanted a smartphone to do. That is aside from lacking the optical image stabiliaation of its bigger sibling — the iPhone 6 Plus. Aside from that, zero complaints.
What really caught my eye was the fact that the 6S now supports naitive 4K video recording. For those that don't know (or care) about 4K, it's essentially 4 times the resolution of "plain old" 1080 HD. 4K video isn't revolutionary to the smartphone space, and isn't even new to the iPhone — there have been several 3rd party iOS apps that enable 4K recording on older iPhones for some time now. But this was Apple's implementation, and it's naitve to the built-in camera app. So, when Apple annouced the naitive 4K video, and improved 12-megapixel still camera , that was more than enough for me to convince myself that I "needed" this newest iPhone.
One of the first things I did when the phone arrived (after the frustrating migraiton process) was to test the 4K video. Specifically, I was VERY curious to see how the iPhone's 4K would stand up to video from my favorite "serious" camera — the Panasonic Lumix GH4.
To find subject matter for the test, I took to the streets of Oakland California (Jack London Square) with both cameras in tow. Two 4K cameras, two tripods and a pocket full of curiosity!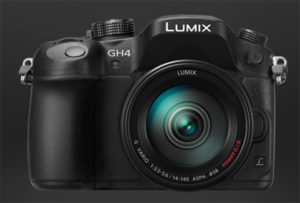 I wanted this to be as fair of a test as possible. There was no post-processing on the videos or the extracted stills. Remember, the naitive iPhone camera app only shoots in automatic so I had to base the exposure on the same target areas in each scene. The GH4 only shoots in movie mode (manual) when shooting 4K, so I balanced the exposure as best I could using the exposure compensation meter.
The results are initeresting, and the quality and tonal range of video coming out of the iPhone was impressive. Especially considering that shooting video is just one of the iPhone 6S's many talents. Also, the iPhone will make an ideal, and easy to set-up, second perspective camera.
4K Video Comparison Test
Note to see the details… be sure to switch the resolution on the YouTube player to 4K, and go full screen!
Extracted Stills
These images were exported from the original 4K video files in Final Cut Pro X using the FILE > SHARE > SAVE CURRENT FRAME command.
Conclusion
I don't see me dropping my GH4 anytime soon, but I think I'll be shooting much more 4K video in the future, because my phone (and its new 4K capabilities) will always be in my pocket.
I'd love to know what you think about 4K on the iPhone, and in general. Is it an unnecessary gimmick — because there's nowhere to watch this high-rez footage? Or is it the shape of things to come, so you might as well embrace tomorrow, today?