Wedding Photography Business Insights: Strategies, Workflow, and Lessons from a Veteran Photographer
Podcast: Download (Duration: 58:16 — 66.7MB)
Wedding and portrait photography is a unique art that requires an eye for detail and business acumen to succeed in a competitive industry. Troy Miller, a veteran wedding photographer and co-founder of
Imagery Concepts
, knows all too well the ups and downs of the business. In this interview, Troy shared his insights into the business side of wedding and portrait photography, his workflow, and some lessons learned along the way.
Troy highlighted the importance of being organized and having a well-defined process. He stressed the importance of understanding the client's needs and expectations and ensuring their vision is reflected in the final product. He also emphasized the importance of communication throughout the process, from the initial consultation to the final delivery of the photos.
When asked about his advice for aspiring photographers, Troy emphasized the importance of staying true to your vision and finding your unique style. He encouraged photographers to focus on delivering exceptional service and building relationships with clients, stressing that word-of-mouth referrals are crucial in the industry.
Troy emphasized the importance of staying true to your vision, building relationships, and delivering exceptional service. Troy's wisdom is a valuable guide for anyone looking to succeed in the wedding photography industry.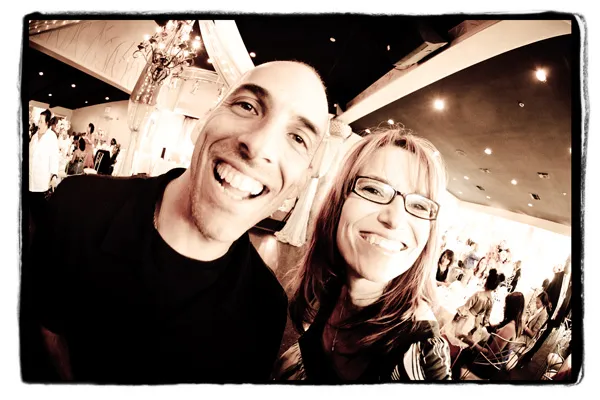 About Imagery Concepts
Imagery Concepts is a husband & wife team uniquely offering a dual perspective with an exciting blend of romantic, candid, and photojournalistic qualities as full-time professional photographers for over 20 years.
http://www.imageryconcepts.com