Visual Momentum: We Are Like Air – with Xyza Bacani
Podcast: Download (Duration: 22:09 — 25.4MB)
In this interview Filipina author and photographer Xyza Cruz Bacani discusses her work documenting the under-documented plight of the migrant worker population in Hong Kong. Xyza has a book out covering the topic entitled "We Are Like Air".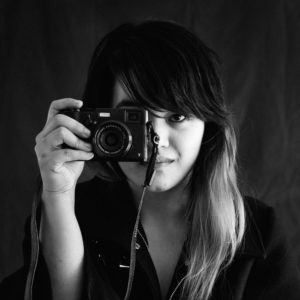 About Xyza
Xyza Cruz Bacani (b.1987) is a Filipina author and photographer who uses her work to raise awareness about under-reported stories. Having worked as a second-generation domestic worker in Hong Kong for almost a decade, she is particularly interested in the intersection of labor migration and human rights. She is one of the Magnum Foundation Photography and Social Justice Fellows in 2015, has exhibited worldwide and won awards in photography.
She is also the recipient of a resolution passed by the Philippines House of Representatives in her honor, HR No.1969. Xyza is awarded The Outstanding Women of the Nation's Service in the field of Humanities, one of the Asia 21 Young Leaders (Class of 2018), the WMA Commission grantee in 2017, a Pulitzer Center and an Open Society Moving Walls 2017 grantee. She is one of the BBC's 100 Women of the World 2015, 30 Under 30 Women Photographers 2016, Forbes 30 Under 30 Asia 2016, Fujifilm ambassador and author of the book We Are Like Air.
Xyza at ThePhoblographer.com
The Phoblographer has posted a powerful article about Xyza and her We are Like Air project. Be sure to check it out over at ThePhoblographer.com. The site is an amazing resource for photographers of all types.
---
About Fujifilm North America Corporation (Fujifilm)
This interview is sponsored by Fujifilm North America
FUJIFILM North America Corporation (Fujifilm) is empowering photographers and filmmakers everywhere to build their legacies through sharing their stories. Grounded in its 85-year history of manufacturing photographic and cinema film, pioneering technologies in lenses and coatings, and driving innovation in developing mirrorless digital camera technologies, Fujifilm continues to be at the center of every storyteller's creative vision.
Pushing boundaries in digital photography and filmmaking innovations, Fujifilm's X Series and GFX family of mirrorless digital cameras and FUJINON lenses yield exceptional image quality for creators of all levels. Offering image clarity, advanced color reproduction technologies and a wide range of film simulations, Fujifilm's family of mirrorless digital cameras delivers on fulfilling their intrinsic mission of capturing and preserving moments for generations to come.
With a Fujifilm digital camera at your fingertips, you can seize the moment, share your story and build your legacy. Learn more on their website.
Like or follow us, and join the conversation on Facebook. Like us on Instagram, subscribe on YouTube and join the conversation on Twitter.