TWiP Weddings 029: Getting Organized with Studio Management Solutions
[smart_track_player url="http://media.blubrry.com/thisweekinphoto/p/content.blubrry.com/thisweekinphoto/TWiP_Weddings_029.mp3″ color="6a1915″ title="Getting Organized with Studio Management Solutions" artist="TWiP Weddings 29″ ]
Getting Organized with Studio Management Solutions
Many wedding photographers use the excuse of being an 'artist' or a creative as the main reason why they aren't organized. As a society we also tend to use the excuse of being busy as rationale for our inaction but it doesn't have to be this way. There are many great solutions on the market to help photographers be more organized and manage their businesses more effectively.
This week on TWiP Weddings, we're going to chat with Bryan about his latest endeavour for photographers – Sprout Studio. Sprout Studio is an all-in-one business success software for photographers, combining Studio Management software with Online Galleries, Album Proofing, Sales Galleries, and much more. Sprout Studio recently opened up to the public so we thought it would be a good time to look under the hood, kick the tires, and get the inside scoop on this great new offering for photographers and learn how it can help photographers manage and grow their business.
Links Mentioned
Save 20% on Sprout Studio
Enter the code 'freshstartmonthly' to receive 20% off your Sprout Studio account.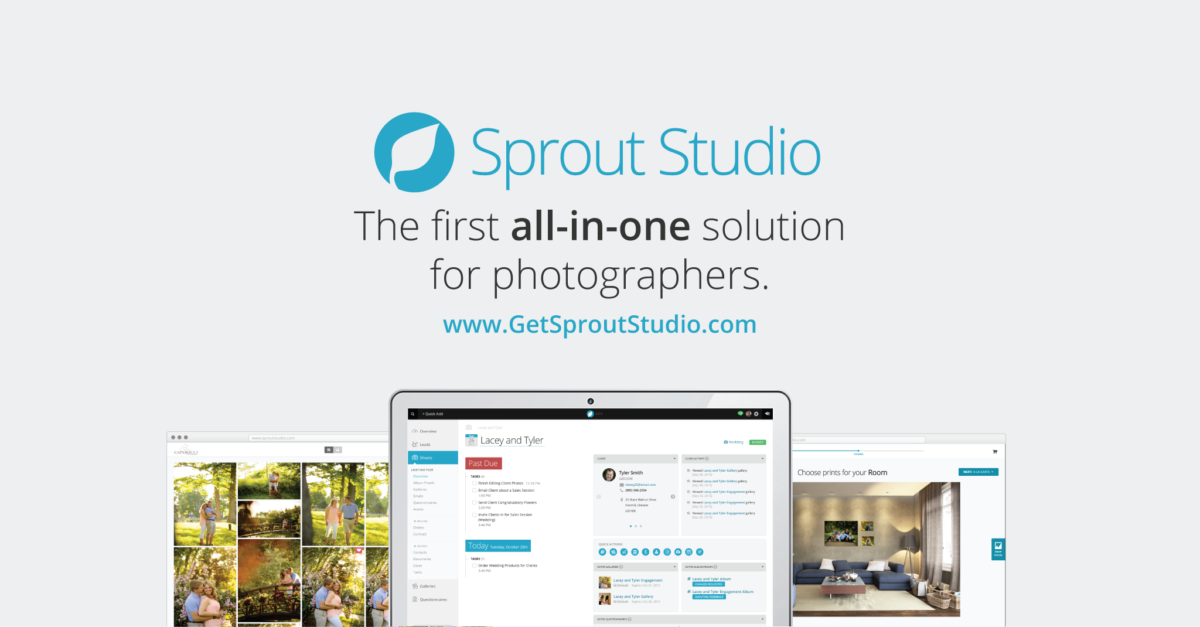 Picks of the Week
Connect with Us
We want to hear from you. Your questions and comments will provide direction for the show and will inform future topics. Send in your question and it may end up being answered on the show. Submit your questions for the show by sending us an email at twipwed@thisweekinphoto.com. You can also post a Tweet using the hashtag #twipwed. You can also follow us on Instagram at www.instagram.com/twipwed. You can also interact with us on our new Facebook group – https://www.facebook.com/groups/twipwed/
Connect with our Hosts & Guests