TWiP Talks 56: Prescription Photography with Luke Copping
Podcast: Download (Duration: 28:21 — 19.5MB)
Have you ever wanted all of the forms, correspondence and documents necessary to run your photography business? In this interview I speak with Luke Copping about how he, and his business partners have assembled all of the nuts and bolts needed to run a successful photography business.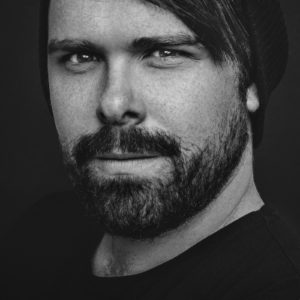 Luke is a commercial and editorial photographer from Buffalo, NY. He creates portraits of people and animals for advertising, magazine, and corporate clients across the US and Canada. His subjects have ranged from corporate innovators to counterculture rebels, and his work has been used by clients such as Forbes Magazine, Golf Digest, NBC Sports, Popular Science, The Monocle, The Guardian, Thomson Reuters, Alternative Press, EatingWell. and many more. The majority of his personal work documents the artisans and small business owners who are working to revitalize The Rust Belt – specifically Buffalo.
Alongside Shauna Haider and Paul Jarvis, Luke is also one of the creators of Project Prescription for Photographers. This collection of digital documents, checklists, and processes enables photographers to streamline their workflow with a "tried-and-true" blueprint for landing, handling, and pleasing clients from start to finish. Offering a comprehensive workflow system and customizable documents for photographers, Project Prescription eliminates much of the guesswork that comes with incorporating sound business practices into one's freelance work.
Dedicated to helping other photographers operate sustainable businesses, Luke is a long time member of the American Society of Media Photographers and currently serves as the Vice-Chair of the organizations National Board of Directors.
---
Use the code TWIP10 to receive 10% off of Project Prescription for Photographers
Project Prescription For Photographers – https://theprojectprescription.com/photography/
---
Luke Copping Photography – http://www.lukecopping.com
Shauna Haider – http://nubbytwiglet.com
Paul Jarvis – https://pjrvs.com
ASMP – http://www.asmp.org
---
---
Use the code TWIP10 to receive 10% off of Project Prescription for Photographers
Project Prescription For Photographers – https://theprojectprescription.com/photography/