TWiP Talks 52: iPhone Photography with Giulio Sciorio
[smart_track_player url="http://media.blubrry.com/thisweekinphoto/p/content.blubrry.com/thisweekinphoto/TWiP_Talks-52-iPhone_Photography_with_Giulio_Sciorio.mp3″ color="6a1915″ title="iPhone Photography with Giulio Sciorio" artist="TWiP Talks 52″ ]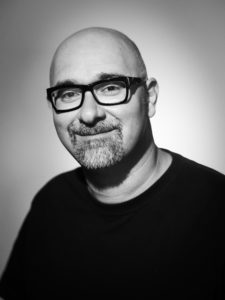 In this interview Giulio Sciorio joins the show to discuss with me the rising importance and viability of mobile phone photography. Specifically, how the iPhone continues its dominance over point-and-shoot cameras.
The iPhone, helped along by Apples "Shot on iPhone" campaign, is showing that professional-level results can be accomplished by using a device many of us carry with us everywhere.
What's next for mobile photography? And how can you start taking more than just food pics and selfies with the powerful device you have at your fingertips?!
About Giulio:
Giulio is a minimalist photographer who creates content for the small screens in a social world.
G's photographic roots began in film so he creates as much of my work as possible in camera. In a digital world this authentic way of creating gets the work online fast.
Websites: http://www.giuliosciorio.com and http://www.CreatorsPath.org