TWiP #303 – Adobe Releases the Lightroom 5 Beta
[google1]
Hosts: Frederick Van Johnson, Ron Brinkmann, Valerie Jardin
Episode Overview
This week on TWiP, we're diving into several great stories including:
Adobe releases Lightroom 5 Beta
Photographer tracks down thief trying to sell his gear on Craigslist
Dove Canada Uses Photoshop Trojan Horse to Shame Potential Body-Shamers
Critique of the Week, Listener Q&A, and Picks of the Week
Ron Brinkmann and Valerie Jardin join Frederick to discuss these topics and more on this week's episode of TWiP.
Submit your photographs for "Critique of the Week"
Here is the thumbnail of the image critiqued in this episode. Our image this week comes from Andres Trujillo and it's titled Tidal Basin. Click to link to larger images, and be sure to join the conversation and add in your comments about the photograph.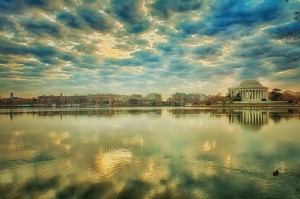 Be a part of This Week in Photo's newest segment. Post your best photo on the Google+ TWiP Community page and have the chance to be critiqued by the TWiP panel on an upcoming episode. Good luck!
Connected Data Transporter Giveaway Winner
After the rabid success of our last Transporter giveaway, the generous folks over at Connected Data have allowed us to hand out another device to one lucky winner.
Being a new company, they're trying to get the word out about how cool this little device is, and how it can help people easily manage their data. The winner of our most recent contest was Heather DeToma!
Don't worry if you didn't win this time around. You can still get your hands on one of these devices by heading over to the Connected Data website and use the coupon code 'TWIP4" to get 10% off your transporter.
Please Support our Sponsors:
This episode is also brought to you by: Squarespace, the all­-in-­one platform that makes it fast and easy to create a professional website, blog, portfolio, and now…an online store! Check out their NEW commerce solution so you can start selling stuff immediately. For a free trial and 10% off your first purchase on new accounts, go to SquareSpace.com/TWiP, and use offer code TWIP4.
Connect with Our Hosts & Guests:
Ron Brinkmann: http://www.digitalcomposting.com or www.faceshipapp.com or Twitter or Google+
Valerie Jardin: http://www.valeriejardinphotography.com/ or Twitter or Google+
Frederick Van Johnson: www.mediabytes.com or www.twitter.com/frederickvan or Google+
Credits:
Pre-production by: Bruce Clarke
Post production by: Suzanne Llewellyn & Vince Bauer
Bandwidth provided by: Cachefly
Intro Music by: Scott Cannizzaro
Photo Credits: Adobe