The Mothership of All Storms
with Sean Heavey
Podcast: Download (Duration: 37:28 — 70.1MB)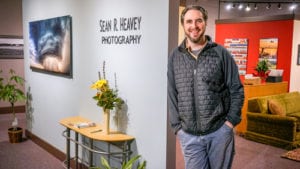 In this interview, I chat with Sean Heavey, a Montana, U.S.A. based photographer. Sean has become well-known for his amazing storm photos… and now he's gaining notoriety for his legal and copyright tangles with the 300-pound gorilla, Netflix. Sean is suing Netflix for unspecified damages and infringement incurred as a result of unauthorized of a Sean Heavey image. The case is unsettled, to date. However, the particulars of how it all went down are fascinating! And they involve some of your favorite shows on Netflix!
You be the judge!
[before-after viewer_position="center" is_wiggle="true" label_one="Sean R. Heavey" label_two="Netflix"]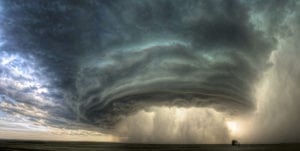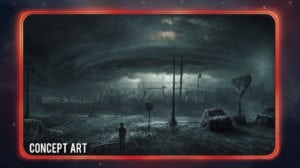 [/before-after]
About Sean
Sean is well-known for capturing the Great Plains' supercell thunderstorms and for his photos of Montana's Big Sky Country. Sean is an award-winning photographer with honors from National Geographic, a two-time Montana Newspaper Association Award Winning Photographer, and a Montana Treasured Artist. Heavey's photos have been printed and published online by some of the nation's most revered press companies and global companies including Apple, National Geographic, The Boston Globe, The U.S.A. Today, the New York Post, Discovery, and NASA.
Many of Sean's photos have been published worldwide, including in the United Kingdom's largest newspaper "The Sun", France's "le Figaro", and online in Australia's NineMSN. His images have also served Vice President Al Gore as art backdrops for his TED Talk and climate presentations. Sean's gallery is located at 529 2nd Ave. South, Glasgow.