Street Focus 98: Video Basics with Lee Herbet
[smart_track_player url="http://media.blubrry.com/thisweekinphoto/p/content.blubrry.com/thisweekinphoto/Street_Focus-098-Lee_Herbet.mp3″ title= "Video Basics with Lee Herbet" artist="Street Focus 98″ ]
Street Focus 98: Video Basics with Lee Herbet
Okay, this is not about street photography, but we all need a bit of video education. So I decided to invite Lee Herbet on the show to share some basic tips to get started. I hope you learn something new!
Who is Lee Herbet?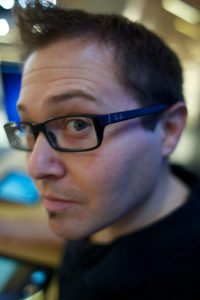 Born in the Middle East and raised in Africa. Lee has lived in 5 countries and 4 continents which has fed his love of travel and learning as much as he can about other cultures. When not traveling he splits his time between running his production company based in Melbourne Australia which creates high end corporate films and running workshops on how to create and edit video, around the world. Visit his website here: www.capturingpassion.com 
The microphones we talked about.
Video we mentioned on the show: https://youtu.be/UVflZW8YOJY