Street Focus 96: Streets of the World – Austin, Texas with Dickie Bennett
[smart_track_player url="http://media.blubrry.com/thisweekinphoto/p/content.blubrry.com/thisweekinphoto/Street_Focus-096-Dickie_Bennett.mp3″ title= "Streets of the World – Austin, Texas with Dickie Bennett" artist="Street Focus 96″ ]
Street Focus 96: Streets of the World – Austin, Texas with Dickie Bennett
In this Street of the World segment, we are going to Austin, Texas and your guide for this adventure is local photographer Dickie Bennett.
Who is Dickie Bennett?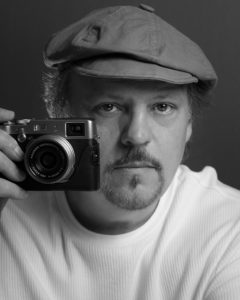 I was born in Austin TX. In 1957 and lived there until 2001 when I moved to the suburbs just outside of Austin. I have been a professional hairstylist for the past 40 years and into photography since I was about 16 years old. I love all kinds of photography but my main focus is on Street and Landscape. My Street photography is about life. It always features the human condition naturally within a public place as it was at that moment in time.
Contact info:
Airport: Austin–Bergstrom International Airport. East of downtown Austin about 10 miles and about 20 minutes without traffic.
Austin is a exciting place to do street photography. It's very unique. Lots of diverse and expressive people you could say. Austin is  said to be the live music capital of the world. The SXSW festival is in March. People from all over the world come for Music, tech, film, and even comedy festivals. City Motto: "Keep Austin weird".
Where to stay? Sheraton Austin at IH35 & 11th st. La Quinta Inn Austin at 11th & Trinity St. Omni Austin Hotel Downtown at 8th & Brazos. The Driskill at 6th & Brazos. The Radisson and the Four Seasons at Congress & E. Cesar Chavez St. are right on the Colorado river.
UT area: Guadalupe & 26th. Parking lot at  25th & Guadalupe. Walk to MLK. 5 block walk and then walk back up the other side. Neat walls with graphics. 24th & Guadalupe is a good place to stand with lots of action. Artists market area on weekends sometimes is at 2300 Guadalupe by the Co-Op wall graphic (center of UT area). Lots of students walking and bicycling during school as well as business people walking around and many other unique individuals. Best time is during school August – May. But there is  always something interesting there to photograph.
Congress Area: I like to park at 11th st. & Congress. In front of the Capitol. Walk down Congress to the S.congress bridge. Abiout a 11 block walk. And then back. When we have a photo walk we usually meet at Fado's Irish pub and restaurant at 4th & Lavaca and it's just 1 ½ blocks from Congress. Park at Guadalupe & 4th which is just 1 block west of Fado's.
Congress Avenue Bridge Bats: If you are lucky to be here April – October when our bats migrate back to Austin, the original population is something like  750,000 bats. They are all pregnant females, making this a maternity colony. During their stay under the South Congress Bridge, they each give birth to one pup. With that, the population doubles to 1.5 million Mexican free-tailed bats. Every summer night, hundreds of people gather to see the world's largest urban bat colony emerge from under the Congress Avenue Bridge in downtown Austin. It's almost like a party and there are tons of great photos to be had there.
6th Street: Not much you won't see on 6th street. The nine blocks of 6th street and some of the connecting streets have a variety of cafes, clubs, bars, and live music venues. 6th Street is the center of all the fun and good times of Austin, bars and restaurants that will meet anyone's needs. Some have a cover charge, but many of them are free. There are lots of people (and police) out on the streets too. It can get pretty wild and crazy here, especially on Friday & Saturday nights but it is very safe. It is patrolled pretty good by the Austin Police Dept.
SoCo: Park at S.Congress and Nellie St. and walk south about 6 blocks. This is a area to book your hotel at. South Congress Hotel. Hotel San Jose, Austin Hotel & Hotel Saint Cecilia. This area is a lot of fun. The hip place with so many eclectic funky shops that you'll never get bored. There are also so many places to eat from simple cafes, food trucks to nice restaurants and little coffee shops. One can spend hours and hours roaming this area. If you want to buy unique Austin or Texas gifts, this is a great place to find them.
Not to be missed: State Capitol. Lady Bird Lake Hike and Bike Trail. LBJ Library. Bullock State History Museum. The Driskell Hotel.
Special events: South by Southwest "SXSW" festival is in March. People from all over the world. Music, tech, film, even comedy festival. Pecan street festival: Sept 24-25 on 6th st. between Brazos & IH35. Check out: Austintexas.org for lots of info on what is going on,