Street Focus 46 – Defining Style with Gordon Lewis
[smart_track_player url="http://media.blubrry.com/thisweekinphoto/p/content.blubrry.com/thisweekinphoto/Street_Focus_046_On_Style_with_Gordon_Lewis.mp3″ color="6a1915″ title="Defining Style with Gordon Lewis" artist="Street Focus 46″ ]
Street Focus 46 – Defining Style in Street Photography with Gordon Lewis
This episode of Street Focus is powered by Squarespace. Try it for free. When you decide to sign up, please enter offer code streetfocus to receive 10% off your purchase. Squarespace, build it Beautiful!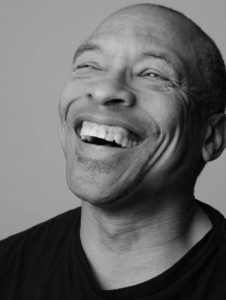 In this new episode of Street Focus, I sit down with photographer and author Gordon Lewis as we discuss the topic of defining a style in street photography, which is the topic of one of the chapters of his book: Street Photography: The Art of Capturing the Candid Moment.
Gordon Lewis has been a passionate writer and photographer for over 40 years, beginning in his hometown of Los Angeles, California, through his college years at Harvard, and into advanced adulthood in Philadelphia, Pennsylvania. He has travelled to Europe, South America, Japan, China, and Alabama, and will visit Ghana in August 2015. Although his first love is street photography, he has in the past been equally guilty of being a TV sitcom writer and electric guitarist. You'll find documents of his photographic quests in his photo blog, Shutterfinger, and samples of his work in his online gallery at http://shutterfinger.zenfolio.com/ . His first book, "Street Photography: The Art of Capturing the Candid Moment," was recently published by Rocky Nook.
Visit RockyNook.com and receive 40% off Gordon's book by entering the coupon code STREETFOCUS at check out!