Street Focus 32: Streets of The World – Oslo with Knut Arne Gjertsen
[smart_track_player url="http://media.blubrry.com/thisweekinphoto/p/content.blubrry.com/thisweekinphoto/Street_Focus_032_Olso_with_Knut_Arne_Gjertsen.mp3″ color="6a1915″ title="Streets of The World – Oslo with Knut Arne Gjertsen" artist="Street Focus 32″ ]
This episode for Street Focus is powered by Freshbooks.
For this new installment of Streets of the World, I'm taking you to Oslo, Norway and your guide for this special segment is Knut Arne Gjertsen.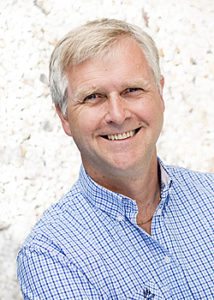 Meet Norwegian photographer Knut Arne Gjertsen:
"My daytime job is Deputy General Director in a large government company, and I'm an enthusiastic, approachable and friendly man with a passion for photography. I started photographing 3 years ago when my wife and kids bought me a DSLR for my 50th birthday. I am located in the Oslo-area in Norway.
I have heaps to learn and my hobby has transformed into a passion. Every day I get inspired by thousands of photographers who create impressing images. Hopefully, I can learn something from what I see and use it to provide an exciting visual experience. If nothing else I'm having a great time. At the moment I'm very much into street photography, and for a change I sometimes also enjoy shooting long exposure."
Links to Knut's work:
Map of Oslo with locations:
The route I'll recommend when visiting Oslo is marked on this map.
Arrive at Oslo Airport Gardermoen
Take Airport Express Train to Oslo:
– 20 minute ride every 20 minutes.
– Price NOK 180
– Link: http://www.flytoget.no/eng
A) Arrive Oslo Sentralstasjon (Central Station)
Link: http://www.visitoslo.com/en/product/?TLp=15817
Oslo S plus Jernbanetorget (the square outside the station) is Norway's largest transport hub, served by buses, trams and subway.
Connection to all six subway lines can be done through Jernbanetorget subway station
Trams and some city buses stop outside the station at Jernbanetorget
Nice spot for street photography. Nice mix of tourists, commuters, locals, homeless, beggars and drug addicts.
B) Oslo Opera House
The Oslo Opera House is the home of The Norwegian National Opera and Ballet, and the National Opera Theatre in Norway.  It's situated south og Oslo Central Station -just a 5 minute walk. The structure contains 1,100 rooms.
The angled exterior surfaces of the building are covered with Italian marble and white granite and make it appear to rise from the water. That's a perfect white or bright backdrop for Street Photography (Less is more / minimalism).
You can walk on the building and a popular place for tourists all year around, and by locals during the weekend.
C) Karl Johans gate
Take a walk on Karl Johans gate from the Central Station towards the Kings Castle. This is the city centre of Oslo. On your way you'll be passing the shopping street, Cathedral, The Parliament, The City Hall, National Theatre, and Kings Castle.
You can spend all day here shooting all kinds of people.
D) Rådhusplassen
Walk via The City Hall towards Aker brygge. The big plaza between the council and the sea you'll find lots of opportuinties to shoot. In addition to tourists and locals in general you'll probably find skaters doing their thing.
Others: Nobel Peace Centre, seaside restaurant area, contemporary art museum.
E) Vigeland Sculpture Park
Return to Nobel Peace Centre and take a pram to Frognerparken (park).
The unique sculpture park is the life work of the sculptor Gustav Vigeland with more than 200 sculptures in bronze, granite and cast iron.
Images by Knut Arne Gjertsen: