Street Focus 15: Streets of the World – Amsterdam with Fokko Muller
Podcast: Download (Duration: 41:24 — 37.9MB)
 Street Focus 15: Streets Of The World – Amsterdam with Fokko Muller 
In this Streets Of the World segment of Street Focus, I am taking you to Amsterdam. Fokko Muller will be your guide for this adventure!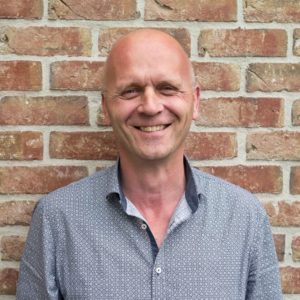 About Fokko Muller:
Fokko is a Dutch photographer. His main interest is street photographer, according to him: "The best thing about street photography is that you walk out the door and never know what you bring home in your camera." He leads photo workshop in his country and is the co-founder of The Street Collective.
Find out more about Fokko Muller by visiting his website where you will find links to his social media presence.
Some of the locations discussed during the episode:
Train from AMS to Central Station (15 minutes)
I Amsterdam city card:
24 hours: 47 Euro
48 hours: 57 Euro
Very touristic areas:
AMS Schiphol
Central Station
Red light district (near CS)

Zeedijk, near Red Light District.  

Chinatown of Adam. Lots of tokos and good Chinese restaurants.

Squares: Dam Square (National Monument for remembrance of WW II); very busy spot: 80% tourists – Rembrandtsplein: nightlife area – Leidseplein: nightlife area – Waterlooplein: fleemarket
Kalverstraat: shops with well known brands (not the chic ones); very busy area
 

Vondelpark (city park) South-West. 30 minutes walk from CS or use tram.
Also locals use the park for walking, jogging, children playing, bbq's in summer, festivals and events
Near Vondelpark is the PC Hooftstraat: For chic/posh shopping: Cartier, Tiffany, Bulgary, Louis Vuitton, Gucci, Burberry, etc.
Near Vondelpark is the Museumplein with interesting musea: the Rijksmuseum (National Museum), Stedelijk museum and van Gogh museum.
Less touristic areas but interesting spots:
Jordaan (west of the centre)
Albert Cuyp market and surrounding streets (south of centre)
De Pijp (south from Albert Cuyp)
Westelijke Eilanden (Western Isles) North-West of CS
Ferries to the North of AMS:
NDSM wharf. artistic area and often events and festivals: 
http://www.ndsm.nl/
Musea Amsterdam:
Foam (Photography museum): Vivian Maier retrospective exhibition (until January 28th)
Check their website: www.foam.org
Huis Marseille (Photography museum)
Check their website: http://www.huismarseille.nl
Rijksmuseum:
Running from 1 November 2014 – 11 January 2015: Modern Times.
More than 400 photos, amongst them photos of Brassaï, Ed van der Elsken, John Gutmann, William Klein,  Joel Meyerowitz etc.
https://www.rijksmuseum.nl/en
And don't forget to visit Rotterdam!
And to find out more about Valérie and what's happening in her universe, visit her website.
Please join the growing Street Focus community over on G+.