Street Focus 12: Streets of the World – Madrid with Levi Shand
Podcast: Download (Duration: 44:54 — 41.1MB)
 Street Focus 12: Streets Of The World – Madrid with Levi Shand
In this Street Of the World segment of Street Focus, I am taking you to Madrid. Levi Shand will be your guide for this adventure!
About Levi Shand: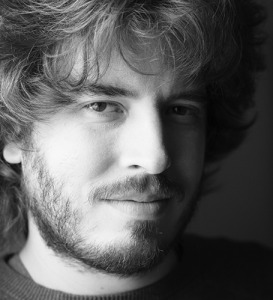 Levi is a young photographer from Indiana, living far from home in Madrid, Spain. He's been actively shooting street for just over a year, but in that short time has made great strides in his work. He's founded a 300-strong street photography community in Madrid, has mounted and hung his first exhibition, and has enjoyed his first few publications and sales this year.
Find out more about Levi by visiting his website and his photo walk group.
Some of the locations discussed during the episode:
Atocha Station
Chueca
La Latina
Lavapies
Letras
Malasana
And to find out more about Valérie and what's happening in her universe, visit her website.
Please join the growing Street Focus community over on G+.