Street Focus 09: Streets of the World – NYC with James Maher
Podcast: Download (Duration: 31:11 — 28.6MB)
 Street Focus 09: Streets Of The World – NYC with James Maher
In this Street Of the World segment of Street Focus, I am taking you to New York City. My good friend, street photographer and native New Yorker, James Maher, will be your guide for this adventure!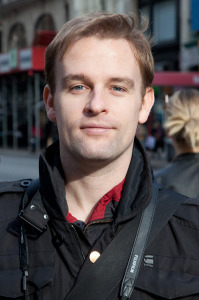 Locations discussed during the episode:
5th Avenue, Midtown – Lower East Side at night – Prince & Broadway,
SoHo – Broadway and Spring, SoHo – Subway System – Chinatown
SoHo
East Village/Lower East Side
ChinatownConey Island / Rockaway Beach
Bushwick
Also mentioned Flushing (Queens), Midtown other than Times Square, and Harlem for street portraiture.
Museums and More:
MOMA, Museum of Modern Art
Strand Bookstore on 12th and Broadway
About James Maher:
Find out more about James, his work and his ebooks by visiting his website. NEWS! Registration just opened for the October 2015 NYC Street Photography and Urban Exploration weekend workshop that James and I teach together. Details here.
And to find out more about Valérie and what's happening in her universe, visit her website.
Please join the growing Street Focus community over on G+.