TWiP Meetup: Fine Art Landscape Photography with Serge Ramelli
[column size=one_half position=first ]
Presenter: Serge Ramelli
Date: Thursday, Dec 11th, 2014

Time: 7:00 – 9:00PM PT

Location: Aperture Gallery, Campbell CA

Fee: $12.50 per person
[/column] [column size=one_half position=last ]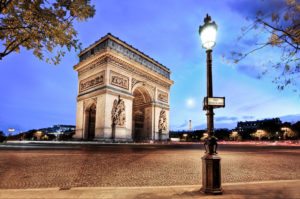 [/column]
Serge Ramelli is a veteran landscape photographer. Hailing from Paris, France, Serge has created an amazing body of work as he traveled the world capturing fantastical landscape imagery. Currently he is in the process of creating a series of fine-art black & white images for 71 galleries around the world, as well as two fine art coffee table books. These books will show Paris and New York City through Serge's eyes.
In this demonstration, Serge will take you through, from start to finish, his process for editing his amazing landscape photographs. He will also demonstrate how he uses his secret weapon — Macphun's Tonality Pro software to achieve his signature look. We will also be raffling off a copy of this amazing software to one lucky attendee!
Join us for an evening of photography, inspiration, fine wine, French accents and snacks!
---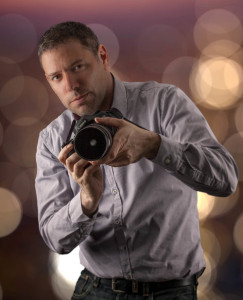 I'm passionate about photography. I specialize in landscapes, cities and interior designs. I love to learn new photography or retouching techniques and like to share them.
I like very dramatic type photos, inspired by world famous movies such as Amélie Poulain by Jean-Pierre Jeunet, Angela of Luc Besson, War Horse by Steven Spielberg, Gone with the wind by Victor Fleming, Gladiator by Ridley Scott. I cannot help myself when I take a portrait I try to make it as a movie poster. In short I like the drama look.
I shot a full series of photos for about 8 years in Paris where every shot looked like it came straight out of a movie.
Some of my photos are heavily retouched, some not. What matters to me is the emotional impact, do people get something out of it or not?
Here's a video of Serge, doing his thing!
You'll get to see all of this LIVE, and ask questions!
My Process…
I shoot with a Canon 5D Mark 2, Canon 7D. For my landscapes I use mainly the Canon 17-40 F4, sometimes the Canon 24-70 2,8. When I shoot portraits I also sometimes use the Canon 70-200 F4. But I would say I work 90% of the time with the 17-40. I recently started shooting with the Sony A7R and use the 35mm and 24-70mm Zeiss lenses which are amazing.
I retouch most of my photos with Lightroom, and if I really need to, I do the finishing touches in Photoshop. My workflow has really evolved from using a lot of Photoshop to 90% of Lightroom and 10% of Photoshop.
I also do a lot of HDR using Photomatix, but I also love the natural pleasing result using just one raw file with Lightroom. Sometimes if the scene has a lot of contrast I will do several exposures and blend them using the layers in Photoshop. This technique is also called digital blending.
My favorite Plug-in is Macphun. I also shoot a lot with the ND 1000 filter for long exposures effects.
I also love to play as an actor and direct movies, I shot three short films and I'm working on new projects in that field.
I think that creating images for people to enjoy is the most amazing job in the world 🙂
Serge Ramelli
Website: www.photoserge.com
YouTube channel: www.youtube.com/user/cmoeu