Visual Momentum: Photographing Birth in Rural Uganda, with Esther Mbabazi
Podcast: Download (Duration: 29:28 — 33.7MB)
In this interview I sit down with Esther Ruth Mbabazi. She has recently completed a fascinating photo essay revealing some of the trials and tribulations women giving birth in rural Uganda must face. We discuss her inspirations, gear choices, and some of the challenges she faced when initially learning photography, including camera choices. This interview is intended to be a companion to the comprehensive written
article published on The Phoblographer
.
More About Esther
As a documentary photographer, Esther uses storytelling and photojournalism to address issues in her society. Coming from a humble background, her work explores changing conditions on the African continent, with a focus on the social, economic, physical and emotional aspects of daily life, especially in rural areas and minority groups. Esther is driven to bring to light issues in society that are too often overlooked.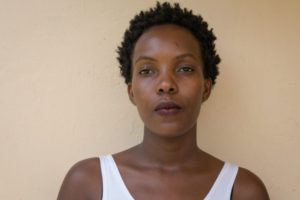 She is a 2018-2020 VII Photo Agency Mentee and recently became a National Geographic Explorer, a program that supports the work of storytellers who are committed to a better understanding of our planet. She is a 2017 Magnum Foundation Photography & Social Justice Fellow. In 2016 Esther was selected to participate in the World Press Photo Masterclass East Africa, and also won the inaugural Young Photographer Award presented by the Uganda Press Photo Award. In 2015 she won third place at the Uganda Press Photo award for her story on rural education in Uganda.
Esther's works have been published in The New York Times, TIME Magazine, The Washington Post, Wall Street Journal, Slate, El Pais, and her work has been commissioned by a variety of NGOs and international organizations.
More Information:
Project Bududa – Uganda
https://www.fimrc.org/uganda
Foundation for International Medical Relief of Children: FIMRC is a 501(c)(3), non-profit organization dedicated to improving the health of families in the developing world through the implementation of innovative and self-sustainable health improvement programs.
About This Series:
Visual Momentum refers to the flow of storytelling and its effect on the viewer's thinking process. This series highlights creators who are successfully using their tools and minds to create an impact on the world through imagery with the intent of inciting action. With the support of Fujifilm, we share their stories.
About FUJIFILM North America Corporation (Fujifilm)
FUJIFILM North America Corporation (Fujifilm) is empowering photographers and filmmakers everywhere to build their legacies through sharing their stories. Grounded in its 85-year history of manufacturing photographic and cinema film, pioneering technologies in lenses and coatings, and driving innovation in developing mirrorless digital camera technologies, Fujifilm continues to be at the center of every storyteller's creative vision.
Pushing boundaries in digital photography and filmmaking innovations, Fujifilm's X Series and GFX family of mirrorless digital cameras and FUJINON lenses yield exceptional image quality for creators of all levels. Offering image clarity, advanced color reproduction technologies and a wide range of film simulations, Fujifilm's family of mirrorless digital cameras delivers on fulfilling their intrinsic mission of capturing and preserving moments for generations to come.
With a Fujifilm digital camera at your fingertips, you can seize the moment, share your story and build your legacy. Learn more on our website. [https://fujifilm-x.com/en-us/]
Like us on Facebook, follow us on Instagram, subscribe on YouTube and join the conversation on Twitter.
https://www.facebook.com/FujifilmXUS/
https://www.instagram.com/fujifilmx_us/
https://www.youtube.com/channel/UC9zqx4y3oBma8Ozw3mLaz6w
https://twitter.com/FujifilmX_US