A Look Inside 500px
An interview with 500px CEO Andy Yang
Podcast: Download (Duration: 29:12 — 55.0MB)
A look behind the curtain at 500px.com
In this interview I speak with Andy Yang, CEO of 500px and an advisor with MaRS' Consumer & Commerce cluster. He has spent the last 15 years in technology as an investor (angel and institutional), banker, consultant and advisor. Currently, Andy is CEO of 500px, a premium photography community funded by Andreessen Horowitz, Harrison, Metal, and ffVC. Previously he was an investor at Extreme Startups and a venture capitalist at Relay Ventures.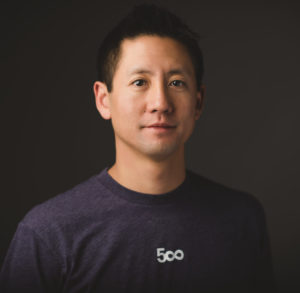 We discuss the company's current projects, as well as their challenges and innovations as they continue to help photographers from all walks get the most out of their hobby/career. You'll also learn why the company is named 500px!
We dive in to the sensitive topic of online security, and the growing concern over privacy as well as the feasibility of storing all of your precious and irreplaceable photographs in the cloud. Especially in the wake of the recent breaches companies like Flickr have endured.
500px is competing on several fronts, including the online education market, stock photography, store front as well as photo sharing. Interestingly, Andy explains why he doesn't necessarily view the other players in these markets as direct competitors, but rather as allies.
500px launched in 2009, it is a global online photography community and calls itself the world's foremost photography on-demand platform. Images on 500px represent the work of over nine million professional and hobbyist photographers. The company also operates 500px for Business, through which it works with Fortune 500 companies as well as thousands of creatives who use community-sourced images in their campaigns and products.

Your TWiP Exclusive Discount on 500px!
15% off using the code "TWIP-15-OFF"
Good for all membership tiers, expires Dec 31, 2017
Have an idea for an episode?
Know a photographer or company you think might be a good fit for our show? Maybe it's yourself?! Just use the form below to contact us. You, (or your suggestion) might just make it onto TWiP Talks!
[gravityform id="5″ title="false" description="false"]