GNARBOX 2.0 SSD Arrives!
with GNARBOX Marketing chief, Will Africano!
Podcast: Download (Duration: 50:24 — 57.7MB)
In this interview GNARBOX Chief Marketing Officer and Co-Founder Will Africano join me to discuss their latest and much-anticipated product, the GNARBOX 2.0- SSD. We discuss who the product is for, and why they built it. Will also does a software demonstration showing how the device connects to their suite of mobile apps.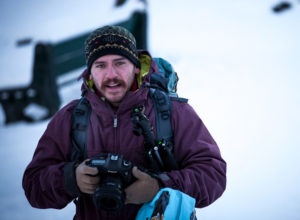 Will is a passionate entrepreneur with a focus on early ideation, product development, brand building, content creation, and market analytics. He is the Co-Founder & CMO of GNARBOX, a rugged backup device for photographers who prefer to travel without a laptop. GNARBOX 2.0 SSD will release October 2nd aims to solve many problems facing professional photographers seeking the most reliable way to backup in the field.
—-
+ Instagram – http://www.instagram.com/thisweekinphoto
+ Twitter – http://www.twitter.com/thisweekinphoto
+ Facebook Group – http://www.facebook.com/thisweekinphotography
+ YouTube – http://www.youtube.com/thisweekinphoto
+ THIS WEEK IN PHOTO – https://thisweekinphoto.com
+ TWIP PRO – http://www.twippro.com
+ TWiP PRO SCHOOL – http://www.twipschool.com
+ TWiP MEETUPS – https://thisweekinphoto.com/meetups
+ PATREON – https://www.patreon.com/thisweekinphoto