The Complete Photography Bundle is BACK!
https://youtu.be/2GHFo7boCmc
It's that time of year again! It's time for the 5DayDeal Complete Photography Bundle for 2016!
Every year the crack team at 5DayDeal assemble an all-star cast of photographic educators and software makers to bring you a huge bundle of photography products at a ridiculously low price.
And this year it's even cheaper! This is no joke — they're basically giving away $2,500 worth of photography software and training for just $97!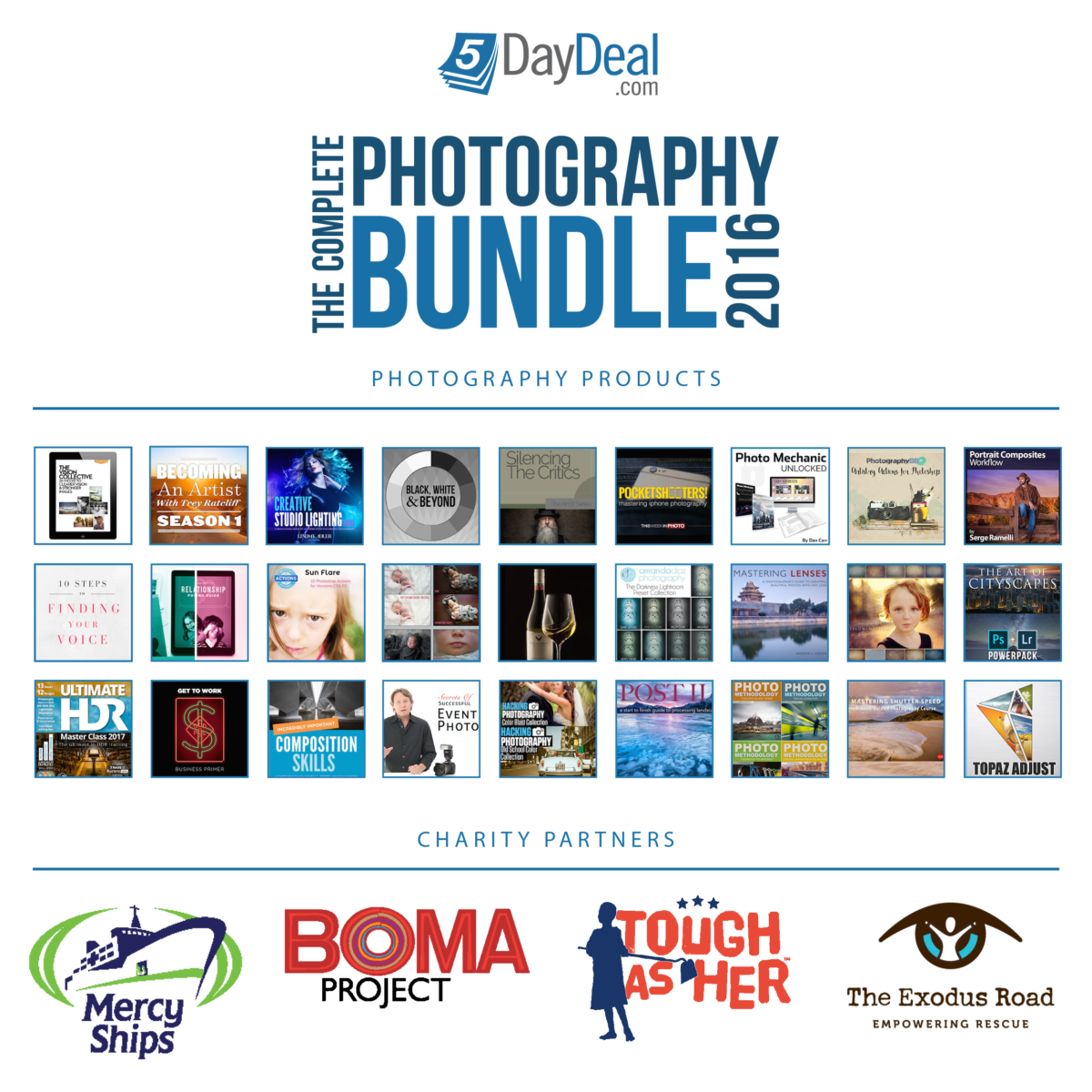 Even if you're NOT a photographer, this is an awesome gift for almost any creative person.
So, what's in this bundle? Amongst dozens of great products, are…
Becoming an Artist – Trey Ratcliff
Get To Work: DEDPXL Business Primer – Zack Arias
Portrait Composites Workflow Tutorial + HDR Master Class – Serge Ramelli
Ultimate HDR Master Class 2017 – Klaus Hermann
Topaz Adjust – Topaz Labs
And even our newest TWiP School course, PocketShooters! – Mastering Mobile Photography – which retails for $147 alone, but you get it as part of this amazing bundle.
That's just a few, in all there are over 35 different products included in this bundle! With an average individual price of over $87!
But there's a catch — this promotion is called the "5 Day Deal" for a reason. You can ONLY get the bundle between October 14th at noon, and October 19th at noon.
After that, the 5DayDeal team are contractually obligated to dissolve the bundle and turn it off FOREVER.
So to secure your access, NOW before the deal is over, just head over to TWiP.pro/5DD.