Capturing the stories of Milwaukee's inner-city, with Tom Jenz
Podcast: Download (Duration: 59:16 — 67.8MB)
Tom Jenz is a photographer and journalist capturing the stories of Milwaukee's inner-city communities. He walks the streets, talking to and photographing Black residents and leaders, using his background as a film director to set up unique and compelling street portraits. His photographs are influenced by the likes of Walker Evans, Dorothea Lange, Robert Frank, and Garry Winogrand, and he has also developed his story-telling style. He released a book of his photographs called "Forgotten America" in 2014.
About Tom, in his own words…
I AM A WHITE GUY.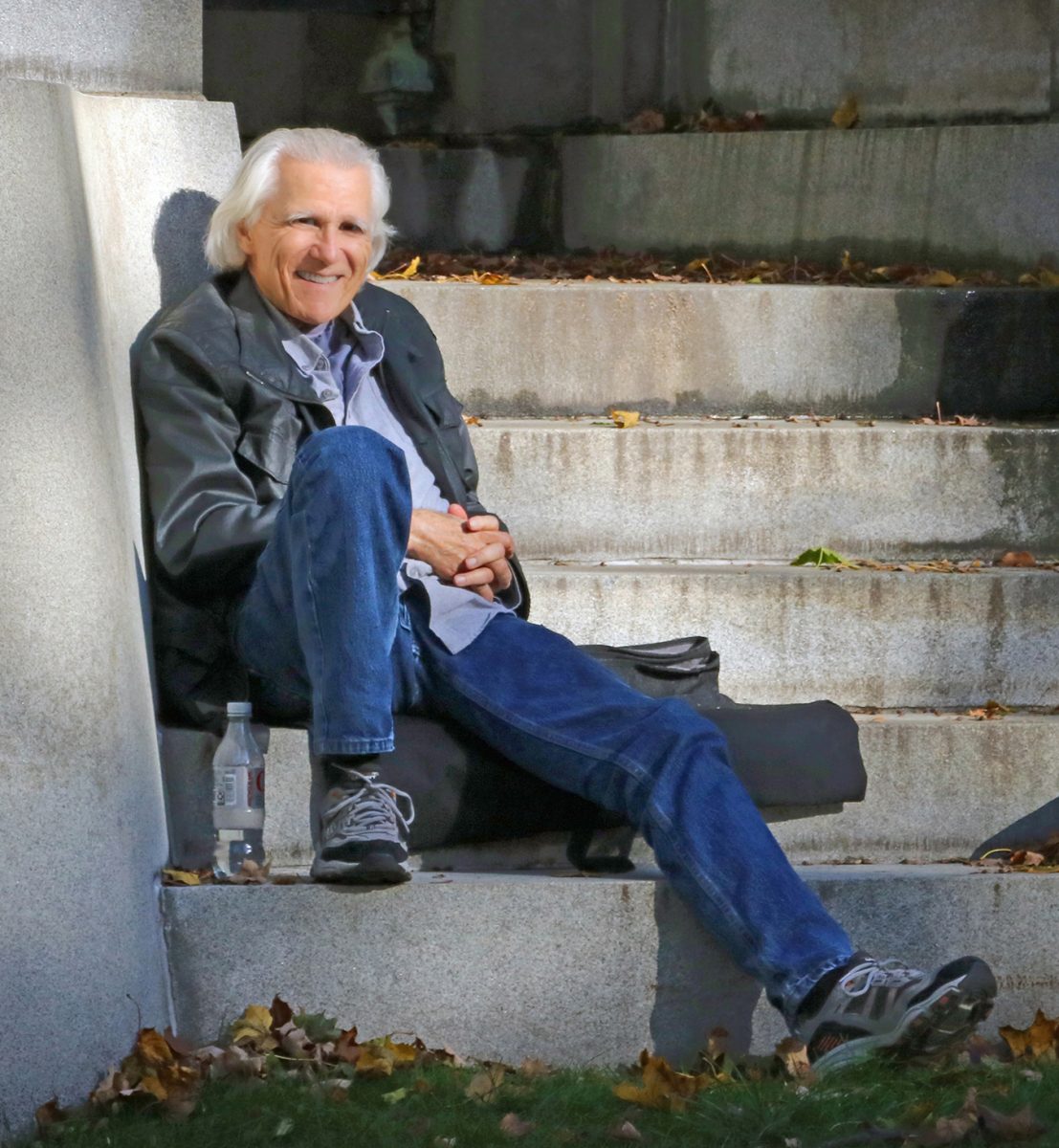 On a summer day in 2014, I started photographing Milwaukee's segregated inner city after I stopped on a busy street, got out of my car, and started walking, talking to any Black resident who would tolerate me. Since then, I've captured numerous street portraits of Black people I've come across or gotten to know – residents, street leaders, religious leaders, artists, cops, ex-cons, businessmen, the police chief, the county sheriff, and even the current Mayor. I am also a journalist and have written hundreds of their stories, mainly for the Shepherd Express newspaper and magazine. These include feature and investigative articles and shorter profiles under my column, Central City Stories.
MY STYLE
Walking the inner city communities, I look for photo ops that reflect what is happening in that neighborhood. I might engage citizens by taking an interest in their backgrounds, then later getting permission for a portrait I set up as if I were a film director. Before I take a picture, I have a good idea of what the shot will be ahead of time because when a subject is ready or a scene develops, I have to move quickly. It's like being a film director, which is also part of my creative background.
Central city citizens are almost always suspicious and can even be unpleasant. There is little eye contact among Black pedestrians. Yet, I always try to make eye contact with anyone passing me to see if there is an opening for a conversation. Many times, this approach does not work. I call it the culture of mistrust, suspicion of the white man, and even of each other. The ambiance can be like a gray cloud crowding out the sunlight.
My photographs live through my influences: Walker Evans, Dorothea Lange, Robert Frank, and Garry Winogrand, but I have worked hard to develop my story-telling style.
My fine arts photography book, FORGOTTEN AMERICA, Images & Thoughts by Tom Jenz, was released in the summer of 2014 but is currently out of print.
My short stories, fiction, and essays have appeared in various literary journals.
Tom's site: http://www.TomJenzAmerica.com
Shepherd Express Central City Stories: https://shepherdexpress.com/news/central-city-stories
Shepherd Express: https://shepherdexpress.com