Artificial Intelligence in Photography – with Richard Harrington
Podcast: Download (Duration: 46:48 — 53.6MB)
Rich Harrington joins the show to discuss the possibilities of AI-based assistance in photography. The differences between "machine learning" and Artificial Intelligence, and where all of this might be going!
About Richard Harrington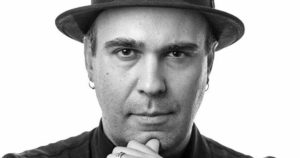 Rich has spent two decades exploring the fusion of digital photography and video. He's a director, editor, and photographer but also spends his time improving many of the tools that digital artists use. He's currently working on Adobe plugins made by Skylum Software and has served as an advisor in the past to Apple, Adobe, Tiffen, and Athentech. Rich has released more than 200 classes on lynda.com and is also the publisher of Photocus.com.
www.Skylum.com
www.photofocus.com
https://www.lynda.com/Rich-Harrington/120-1.html
——-
+ Instagram – http://www.instagram.com/thisweekinphoto
+ Twitter – http://www.twitter.com/thisweekinphoto
+ Facebook Group – http://www.facebook.com/thisweekinphotography
+ YouTube – http://www.youtube.com/thisweekinphoto
+ THIS WEEK IN PHOTO – https://thisweekinphoto.com
+ TWIP PRO – http://www.twippro.com
+ TWiP PRO SCHOOL – http://www.twipschool.com
+ TWiP MEETUPS – https://thisweekinphoto.com/meetups
+ PATREON – https://www.patreon.com/thisweekinphoto