TWiP Weddings 01: Our First Date
Podcast: Download (Duration: 1:01:00 — 55.8MB)
This week on TWiP Weddings, it's our first date minus that part at the end of the date where you're not sure whether to end it with a handshake or a kiss. On this week's show, we'll introduce you to our regular panel of co-hosts, find out how they got into wedding photography, and learn how they want to use this show to help the wedding photography community raise the bar.
Meet the Hosts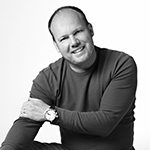 Robert Evans
Robert Evans is one of the most highly acclaimed photographers in the world. Tom Cruise and Katie Holmes, Brad Pitt and Jennifer Anniston, Miranda Lambert and Blake Shelton, Jim Carrey and Jenny McCarthy, Shania Twain, Christina Aguilera and Yahoo CEO Marissa Meyer are just some of the couples that have sought out his services to photograph their private events. Don't let the celebrity weddings intimidate you from experiencing Robert's humility. Robert often shares his favorite clients are the every day couples where he connects and continues a friendship long after the event has passed. "Celebrity weddings is something that chose me; every client of mine is treated with the same passion and detail."
Read more about Robert being selected by Sony as the wedding Artisan of Imagery HERE.
Robert's work has been showcased on The Oprah Winfrey Show, Good Morning America, Entertainment Tonight, Access Hollywood, Extra, MTV, CNN and Late Night with Jimmy Fallon, amongst others. His photos have graced the covers and been featured in the content of publications including: USA Today, People magazine, Playboy magazine, Us Weekly magazine, HELLO! magazine, OK! magazine, Life&Style Weekly, In Touch magazine, Martha Stewart Living magazine and Grace Ormonde Wedding Style magazine.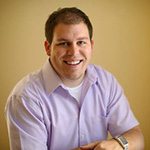 Bryan Caporicci
Bryan is a loving husband and a proud father. He is a business owner, a photographer, a mentor, a teacher and an author. Bryan fully commits himself to continuing education, honing his artistic skills and keeping up-to-date in the industry. He is currently the chair for the Hamilton/Niagara Branch of the Professional Photographers of Canada (PPOC). Bryan teaches photography, too, and has inspired hundreds of photographers through courses and workshops. They say that the teacher often learns more than the students, and Bryan has been able to highly refine his skills as a photographer through the process of teaching and mentoring.
He is an accredited photographer with the PPOC in over 10 categories, including environmental business portraits. His images have received accolades in national and international image competitions and he is honoured to have been recognized with several local awards, including the RBC Small Business Award by the Welland/Pelham Chamber of Commerce, a 40 Under 40 Award by the Business Link and the CIPBA Award for the Arts.
Bryan was named one of the Top 25 Most Inspiring Wedding Photographers by Wedding Bells Magazine in 2012, and in the same year, he was awarded the Craftsman of Photographic Arts by the PPOC, making Bryan one of the youngest in the country to ever receive this designation.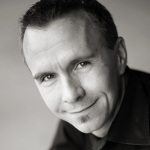 Bruce Clarke
Bruce still considers himself a relative newcomer to the photography industry having only been in business for 8 years but in those 8 years he has managed to win several awards for his photography, worked with Grammy Award-winning artists, spent the day with the Stanley Cup, and photographed close to 200 weddings. As the Director of Content for TWiP, Bruce has worked behind the scenes each week helping to assemble the show notes for TWiP which guide and direct each week's show. With a background in business and education, Bruce likes to share his knowledge whenever he can and also dedicates some of his time to teaching about lighting, off-camera flash, and workflow.
Together with his wife Sarah, Bruce provides wedding and portrait photography services to clients in Edmonton, Alberta  and beyond. Both Sarah and Bruce love to travel and have photographed weddings across Canada and as far away as India.
Connect with Us
We want to hear from you. Your questions and comments will provide direction for the show and will inform future topics. Send in your question and it may end up being answered on the show. Submit your questions for the show by sending us an email at twipwed@thisweekinphoto.com. You can also send out a Tweet using the hashtag #twipwed. Also be sure to follow us on Instagram – www.instagram.com/twipwed
Connect with our Hosts & Guests