TWiP Talks 57: Inside Vietnam with Ralph Velasco
Podcast: Download (Duration: 33:26 — 19.1MB)
TWiP Talks 57: Inside Vietnam with Ralph Velasco
In this interview I sit down with globe-trotting photographer Ralph Velasco to discuss his experiences traveling in and around Vietnam. We also discuss my upcoming Vietnam workshop, and some tips for traveling and getting great pictures in South East Asia.
About Ralph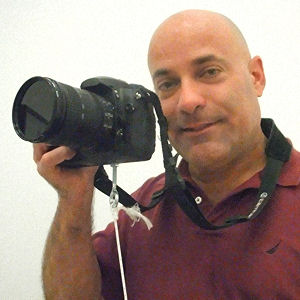 For the past 8 years, Ralph Velasco has been President, Founder and CEO (Chief Experience Officer) of PhotoEnrichment Adventures. He's a travel photography instructor and international guide who has organized and led over 60 small group cultural tours, with a focus on photography, around the world. Destinations include Cambodia, Vietnam, Spain, Tuscany, Cuba (15 times), Morocco, Egypt, Iceland, Turkey, Romania, the Adriatic, the Baltics and many others.
He's the author of "Ralph Velasco On Travel Photography: 101 Tips for Developing Your Photographic Eye & More," as well as creator of the My Shot Lists for Travel app for iPhone, iPad and iPod touch®.
Ralph was a finalist for the prestigious 2015 Travel Photographer of the Year award and was selected to a group of the Top 100 Travel Photographers in the World for 2014 by a site in the U.K., as well as one of the Top 10 Travel Photography Bloggers by USA Today's 10best.com. Additionally he was chosen to a list of 10 Photography Travel Bloggers to Inspire You This Year (2015) by FlipKey.com, a TripAdvisor company.
Connect with Ralph Velasco:
http://photoenrichment.com/
http://photoenrichment.com/products/ralphs-101-tips-book/
http://photoenrichment.com/products/my-shot-lists-for-travel/
http://photoenrichment.com/2016/03/12/travel-photographer-of-the-year-award-shortlist/
http://www.chillisauce.co.uk/blog/top-100-travel-photographers-in-the-world/
http://www.10best.com/awards/new-media-awards/best-travel-photography-bloggers/
https://www.flipkey.com/blog/2015/10/15/10-photography-travel-bloggers-to-inspire-you-this-year/
Socialize with Ralph Velasco:
https://www.facebook.com/photoenrichment
https://pinterest.com/photoenrichment
https://www.instagram.com/photoenrichment/
https://twitter.com/photoenrichment
Some of Ralph's images: