TWiP Talks 50: Using Colored Gels with Jake Hicks
[smart_track_player url="http://media.blubrry.com/thisweekinphoto/p/content.blubrry.com/thisweekinphoto/TWiP_Talks-50-Jake_Hicks.mp3″ color="6a1915″ title="Using Colored Gels with Jake Hicks" artist="TWiP Talks 50″ ]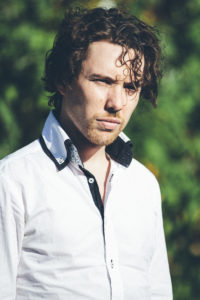 In this episode of TWiP Talks I speak with
Jake Hicks
. Not only does Jake have amazing style and talent, but he's a master of the art of using colored gels. In this interview you'll be "exposed" to how Jake manipulates his background, shadows and highlights in both exposure and color. And learn now he developed his craft over the years, and came to become a highly sought after photographic artist.
Exploring the colorful world of colored gels with Jake Hicks. Learn about this fascinating and classic technique and add a splash of color to your work.
Jake has been shooting commercially for over ten years within the fashion and portraiture industry and now spends most of his time teaching and educating others interested in photography through my articles and workshops.
His work is known for its bright and bold creative lighting and he enjoys specializing in keeping the skill in the camera, not just on the screen.
James' Links
Main Website, Facebook, Workshops, Coloured Gel packs
A ton of free information on taking better studio shots.