TWiP Talks 48: Expanding Horizons with David duChemin
[smart_track_player url="http://media.blubrry.com/thisweekinphoto/p/content.blubrry.com/thisweekinphoto/TWiP_Talks-48-David_duChemin.mp3″ color="6a1915″ title="Expanding Horizons with David duChemin" artist="TWiP Talks 48″ ]
A New Perspective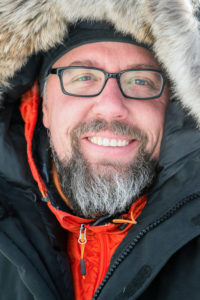 In this interview I chat with my friend David duChemin about underwater photography, book publishing, and keeping your creative juices flowing.
David is a world & humanitarian assignment photographer, best-selling author, digital publisher, and international workshop leader whose nomadic and adventurous life fuels his fire to create and share. David is based in Victoria, Canada, but normally he leads a nomadic life, chasing compelling images on all 7 continents.
David is the founder and Chief Executive Nomad of Craft & Vision, Editor in Chief of PHOTOGRAPH Magazine, a contributing columnist to PHOTOLIFE, and an ambassador for Maptia.com.
David's Site: http://davidduchemin.com
Craft & Vision: http://craftandvision.com
Photograph Magazine: http://photographmag.com
David's YouTube Channel: https://www.youtube.com/channel/UCrCj4BerLCMsHV3QT6OBB_A
Maptia: https://maptia.com
Twitter: https://twitter.com/david_duChemin
Instagram: https://www.instagram.com/davidduchemin/
Facebook: https://www.facebook.com/David-duChemin-302995442741/