TWiP Talks 45: Sports Photography with Peter Read Miller
[smart_track_player url="http://media.blubrry.com/thisweekinphoto/p/content.blubrry.com/thisweekinphoto/TWiP_Talks-45-Peter_Read_Miller.mp3″ color="6a1915″ title="Sports Photography with Peter Read Miller" artist="TWiP Talks 45″ ]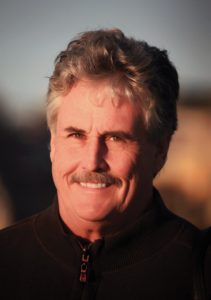 Peter Read Miller has been photographing athletes, events and the sporting life for more than 40 years. He is has worked as a staff and contract photographer for Sports Illustrated for more than 35 years. His images have appeared on over 100 Sports Illustrated covers.
His editorial clients have included: Time, Life, People, Money, The Associated Press, Playboy, Runner's World, Newsweek, USA Weekend and The New York Times. In addition to covering 9 Olympic Games and 38 Super Bowls, Peter has shot 14 NBA Finals. He has covered the Stanley Cup Finals, the World Series, the Kentucky Derby, the NCAA Basketball Final Four, and the Men's and Women's World Cup Soccer Finals.
Peter has been teaching Sports Photography workshops for over 15 years at locations including Denver, Atlanta, Phoenix, Santa Clara, Knoxville and Honolulu.
Peter has spoken at the Los Angeles Chapter of the Advertising Photographers of America, Photoshop World, Imaging USA, CES and PDN's Photo Plus East. He has also lectured at numerous colleges, universities and professional photographic organizations.
Peter and his work has been the subject of articles in Photo District News, American Photographer, Digital Photo Pro, Rangefinder Magazine and Shutterbug.
Peter is the 2006 winner of The Dave Boss Award of Excellence Photographer of the Year awarded by The Pro Football Hall of Fame. He a member of Canon's "Explorers of Light" program. Peter is also the winner of the Society of Professional Journalists 2012 Award for Sports Photography.
Peter's book "Peter Read Miller on Sports Photography" is currently available from New Riders Press.
Peter's advertising clients have included Canon, Nike, Microsoft, Western Digital, Adidas, Visa, Coca-Cola, Footlocker, ABC Television, Panasonic, and The National Football League.
To see more of Peter's images, learn about his workshops and see videos of Peter at work go to his website www.PeterReadMiller.com.
Download this PDF to learn more about Peter's upcoming workshops
Peter's June Workshop
Peter's July Workshop