TWiP Talks 44: iPad Pro vs Surface Pro
[smart_track_player url="http://media.blubrry.com/thisweekinphoto/p/content.blubrry.com/thisweekinphoto/TWiP_Talks-44-Giulio_Sciorio.mp3″ color="6a1915″ title="iPad Pro vs Surface Pro" artist="TWiP Talks 44″ ]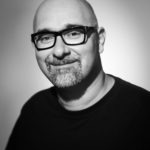 In this interview I sit down with my friend Giulio Sciorio to discuss his path from using the iPad, to Microsoft's Surface. And ultimately back to the iPad. He explains that because of his unique minimalist workflow he can forsee a day soon where he'll no longer purchase a "traditional" laptop computer.
We also discuss operating system trends overall, including VR, Voice Control systems as well as the potential convergence of iOS and MacOS. I pose the question, what is the "IDEAL" workflow… of course there is no one correct answer, but it sure is fun trying to guess where things might go!
Giulio is a minimalist photographer who creates content for the small screens in a social world.
G's photographic roots began in film so he creates as much of his work as possible in camera. The reason for this is that he believes in a digital world this way of creating gets the work online fast.
His "mobile first" approach means content is designed to share from the start!
Links mentioned in this episode:
http://www.CreatorsPath.org
http://www.giuliosciorio.com/about