TWiP Talks 39: Christopher Berry on Fuji Love
[smart_track_player url="http://media.blubrry.com/thisweekinphoto/p/content.blubrry.com/thisweekinphoto/TWiP_Talks_38_Christopher_Berry_on_Fuji_Love.mp3″ color="6a1915″ title="Christopher Berry on Fuji Love" artist="TWiP Talks 39″ ]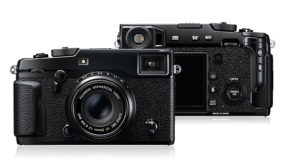 Have you ever wondered why people who shoot with Fuji cameras seem so enthusiastic about their gear? I guess this applies to photographers and every brand, but in particular folks that shoot Fuji seem to really, REALLY love their cameras.
In this interview I have a conversation with Chris Berry, a great guy whom I met at the 2016 WPPI conference in Las Vegas. Chris and I talk about that seemingly irrational affinity for Fuji gear, as well as that "Fuji look" that everyone is always talking about!
We also dive into some of the cameras in the Fuji line including X-PRO2, the camera that Chris personally shoots with, as well as some of the other cameras in the Fujifilm lineup. We also talk about lowlight performance of this gear as well as focusing speed.
Fuji and Sony seem to be gathering lots of mind share when it comes to new cameras, and they seem to be spreading what I call gear "Stockholm Syndrome"… falling in love with one's captor.
Let's see if we can't get to the bottom of all of this!
Get in touch with Chris on Instagram, Twitter or Facebook.
Here are a few shots created by Chris with his beloved Fuji system!
A quick note on the video – the photo of young boy in the red shirt was not shot with his Fuji.