TWiP Talks 38: Karen Hutton on Fuji and My Little Pony
[smart_track_player url="http://media.blubrry.com/thisweekinphoto/p/content.blubrry.com/thisweekinphoto/TWiP_Talks_37_Karen_Hutton_on_My_Little_Pony.mp3″ color="6a1915″ title="Karen Hutton on Fuji and My Little Pony" artist="TWiP Talks 38″ ]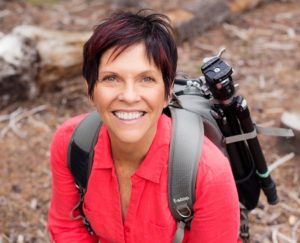 My friend
Karen Hutton
is an amazing photographer, and more specifically she's an amazing LANDSCAPE photographer!
Karen and I have known each other for years, and a while back ago she and I were in San Francisco shooting at the Sutro Bath ruins – right before having lunch. At the time Karen was still Canon dSLR, and I was explaining the size and weight advantages of shooting with smaller mirrorless systems. And ironically it was around that time during the conversation that Karen, with her backpack full of Canon gear, slipped and fell on the rocks. Luckily, she was unhurt… except for her pride.
According to her, it was at that point that she made the mental decision to at least try out mirrorless. But Karen being Karen, she was going to go about it methodically. Testing each offering to find out which system could possibly be a fit for her style.
As it turns out, after testing several different systems including Sony Panasonic and Fuji — the winner was Fuji.
In this interview Karen tonight sit down to discuss that switch, and why after all these years she's now so bullish on Fuji. We also discuss her upcoming retreat in Provence France!