TWiP 556 – How to Influence Photographers
with Marina Barayeva
Podcast: Download (Duration: 34:13 — 39.2MB)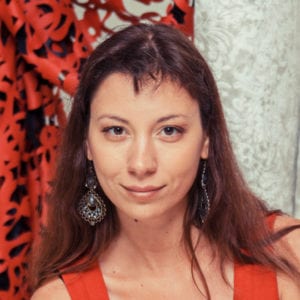 In this interview I speak with photographer and marketing influencer
Marina Barayeva
. We discuss some very actionable ways that you can begin increasing your influence, growing your audience and building your business… and as a result making more money!
Marina Barayeva is an international portrait photographer based in Beijing, China. She is also a host of the Marketing for Creatives show where she brings the experts and other creatives to share their experience in business and marketing.
Marina is known for helping entrepreneurs become influencers in their niche, and she has been featured in ArtPeople, CCTV, China Radio International and others.
---
This episode of TWiP is sponsored by:
CreativeLive:
Become the photographer you've always wanted. Use code "TWiP10" for $10 off!
DataColor SpyderX
: Your fast, accurate and easy-to-use monitor calibration solution.
WPPI
: The Wedding and Portrait Photographers International Conference ($30 off!).
---
Connect with TWiP
+ Instagram – http://www.instagram.com/thisweekinphoto
+ Twitter – http://www.twitter.com/thisweekinphoto
+ Facebook Group – http://www.facebook.com/thisweekinphotography
+ YouTube – http://www.youtube.com/thisweekinphoto
+ THIS WEEK IN PHOTO – https://thisweekinphoto.com
+ TWIP PRO – http://www.twippro.com
+ TWiP PRO SCHOOL – http://www.twipschool.com
+ TWiP MEETUPS – https://thisweekinphoto.com/meetups
+ PATREON – https://www.patreon.com/thisweekinphoto