TWiP 546 – Artificially Intelligent Photography
with Skylum's Oleksandr Sausunko
Podcast: Download (Duration: 31:36 — 36.2MB)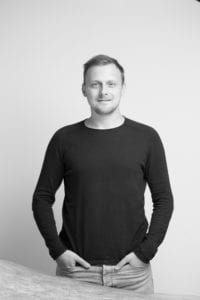 In this episode, I discuss "Artificially Intelligent Photography" with Skylum's Oleksandr Sausunko. We chat about where the art of photography may be going in the future with regard to the increasingly prevalent AI and computational photography capabilities showing up in modern photography software.
Who is Skylum Software?
Skylum Software are a team of professional photographers and software building experts.
They love capturing moments. And want to help others to create the most incredible images in less time. They have a goal to bring photographers around the world a worthy Adobe alternative.
Millions of people on Mac and PC already use Skylum software to make beautiful images.
—-
+ Instagram – http://www.instagram.com/thisweekinphoto
+ Twitter – http://www.twitter.com/thisweekinphoto
+ Facebook Group – http://www.facebook.com/thisweekinphotography
+ YouTube – http://www.youtube.com/thisweekinphoto
+ THIS WEEK IN PHOTO – https://thisweekinphoto.com
+ TWIP PRO – http://www.twippro.com
+ TWiP PRO SCHOOL – http://www.twipschool.com
+ TWiP MEETUPS – https://thisweekinphoto.com/meetups
+ PATREON – https://www.patreon.com/thisweekinphoto