TWiP 344 – The Return of Syl Arena
[google1] Host: Frederick Johnson
Guests: Syl Arena & Jeffrey Totaro
This week on TWiP…
Adobe adds some new features to Photoshop CC
Is the Japanese camera market in jeopardy?
Switching camera allegiances
An interview with Scott Braut & Keren Sachs from Shutterstock
Interview with Scott Braut & Keren Sachs from Shutterstock
Listen in at the end of the show for Frederick's conversation with two members of
Shutterstock's
executive team. Frederick sat down with Scott Braut – Vice President of Content and Keren Sachs – Head of Image Acquisition.
 Scott Braut, VP Content, Shutterstock.com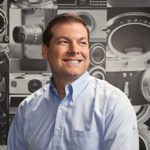 Scott Braut is the Vice President of Content for Shutterstock, a global marketplace for stock photography, vectors, illustrations and footage. Within this role, Scott also serves as the Vice President of Content for Offset, Shutterstock's new brand of exceptional imagery. Scott has over 20 years of combined experience in visual content, product development, eCommerce, and digital media.  
He previously served as Shutterstock's General Manager of Video, the National Desk Supervisor for the Associated Press, Senior Product Manager at ABCNEWS.com, and Senior Director of Products at Digital Railroad.  In addition, he has also held many independent roles in content development and licensing, servicing publishers and content providers such as Corbis, Scholastic, Harcourt, Forbes Custom Media, Mary Ellen Mark Studio and Photo District News.  
Keren Sachs, Head of Image Acquisition, Shutterstock.com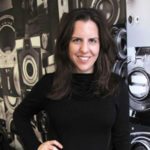 Keren Sachs is the Head of Image Acquisition for Shutterstock where she works with photographers on a daily basis, helping them to create and license imagery She has spent her career working in a wide breadth of the photo industry. After working at National Geographic, where she became Photo Editor for KIDS magazine, Keren went on to hold positions at Corbis and Williams-Sonoma.
She was the Photo Director 
for Martha Stewart Living where she handled photography production for 18
lines of merchandise and worked with an array of talented assignment photographers, many of whom she later partnered with at Pottery Barn. As the Advertising Director at Trunk Archive, Keren helped build the commercial side of the licensing agency.
Links Mentioned in This Episode
Picks of the Week
TWiP 344 is brought to you by Squarespace
Squarespace is the all-in-one platform that makes it fast and easy to create your own professional website, portfolio or online store.  For a free trial and 10% off, go to squarespace.com and use offer code TWIP1.
Connect with Our Hosts & Guests
Credits