Total Immersion in Photography, with Rob Knight
Podcast: Download (Duration: 27:05 — 31.0MB)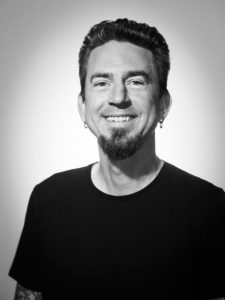 Rob Knight discusses his move from Lumix to Olympus. We also discuss his decision to shoot with the m4/3 system during his frequent trips down to Costa Rica to lead photography workshops.
Travel and Nature photographer Rob Knight has been a professional artist for nearly thirty years. He's been a photographer for more than half of that time and an educator since 2009. Rob has been using mirrorless cameras since before they were cool, and he has been teaching and writing about this technology for years.
Rob is a Tenba Visual Artist, and GNARBOX Pro ambassador. He is an Adobe Certified Expert in Photoshop Lightroom, and he was a finalist for the National Association of Photoshop Professional's "Photoshop Guru" award for photography in 2008 and 2009. Rob has published two books, Snapshots to Great Shots: LUMIX GX7 & GM1 and The Pocket Guide to the LUMIX LX100, and his work has been featured in Nature's Best Photography magazine.
Rob is best known for his destination photo workshops, his easy-going teaching style, and his informative critiques. Rob enjoys teaching in a classroom setting, but he loves teaching and exploring with students on location. Rob began leading photo workshops in 2009 with a focus on nature and wildlife photography. Some of his favorite locations are Costa Rica and Grand Teton NP.
Rob's links:
http://www.robknightphotography.com
http://instagram.com/rob_knight
https://www.facebook.com/robknightphoto
https://twitter.com/robknightphoto
https://www.linkedin.com/in/robknightphoto
https://www.youtube.com/user/Robknightphotography