Podcast: Download (Duration: 36:34 — 70.0MB)
In this interview I discuss "artivism" through photography and changing the planet by telling environmentally focused stories.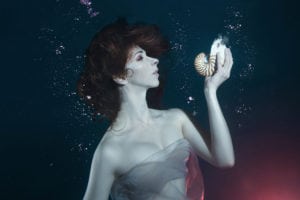 Christine Ren aka The Underwater Woman, was named 1 of 5 women in media changing the world by Matador Network, Christine is a filmmaker and underwater performer dedicated to advancing social and environmental causes. She holds her Master's degree in Marine Affairs & Policy from the University of Miami's Rosenstiel School of Marine and Atmospheric Science (RSMAS).
Her narrative underwater imagery campaigns have been featured to-date by Nat Geo, KQED, FStoppers, Petapixel, Phoblographer, and more. Christine's skill sets and work history are an eclectic mix of marine science, professional dance, and entrepreneurship, but at her core, she is an artist and passionate visual storyteller.
Her work embodies the idea that ocean conservation is a human issue. Her upcoming underwater photography and modeling workshops are listed here.
Connect with Christine:
http://theunderwaterwoman.com/
http://theunderwaterwoman.com/workshops
http://instagram.com/theunderwaterwoman
http://facebook.com/theunderwaterwoman
---
HELP SUPPORT TWIP!
+ PATREON – https://www.patreon.com/thisweekinphoto
Please help support TWiP by donating to the network on Patreon. Running a podcast network is not cheap, free or easy! It requires a ton of effort and commitment. Even the smallest donations help us keep things afloat.
+ TWIP PRO – http://www.twippro.com
If you enjoyed this video, please join our community at http://www.twippro.com – you can support TWiP while continuing the photography conversation. Join the mixer with like-minded photographers, while helping keep us on the air!
—————
MORE ABOUT TWiP…
+ THIS WEEK IN PHOTO – https://thisweekinphoto.com
TWiP is one of the longest running and most respected photography podcast brand and networks in the world. Subscribe to our podcast, or our YouTube channel to stay entertained, inspired and educated about all things photography.
+ TWiP PRO SCHOOL – http://www.twipschool.com
Continue your learning experience at the TWiP PRO School! We've got loads of "instant access" digital courses available for you to dive into NOW. Many courses are taught by some of your favorite TWiP personalities!
+ TWiP MEETUPS – https://thisweekinphoto.com/meetups
Meet and interact with some of the TWiP hosts, get to know your fellow TWiP PRO community members, and learn how to take your photography to the next level. Everyone is welcome — all skill-levels, camera types, and photographic interests.
TWiP ON SOCIAL MEDIA:
• Twitter – http://www.twitter.com/thisweekinphoto
• Facebook Group – http://www.facebook.com/thisweekinphotography
• YouTube – http://www.youtube.com/thisweekinphoto
• Instagram – http://www.instagram.com/thisweekinphoto