The Uncertain Future of Photography, with Scott Wyden-Kivowitz
Podcast: Download (Duration: 1:27:37 — 80.2MB)
In this episode, I speak with Scott Wyden-Kivowitz from the Imagen Workflows podcast about the future of photography. The conversion covers a variety of AI and automation tools and how they threaten or enhance current mainstream photography tools, including some you may not realize already play a role in your photography life.
About Scott:
Scott Wyden Kivowitz, a father, blogger, photographer, and content creator, hails from Monmouth County, New Jersey.
As a child, he perceived three obstacles that seemingly impeded his pursuit of dreams.
Firstly, he is color-blind, which often leads to color mismatches in his clothing and other aspects of his life. During his photography studies in college, he depended on his professors' aid while printing in the darkroom. Nowadays, he leans heavily on color correction and precision tools to ensure accurate hues in his work. His wife also provides valuable assistance in this area.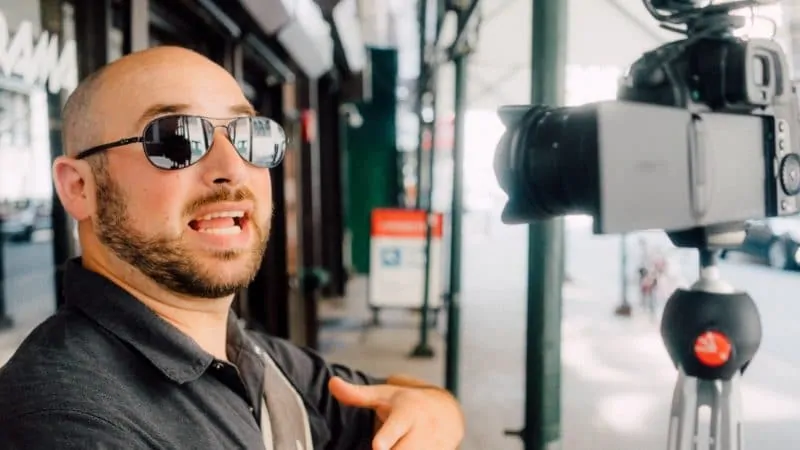 In his final year of high school, Kivowitz learned he was dyslexic, a revelation that clarified many past struggles. Despite this, he successfully earns his living by creating photos, videos, or text content. To mitigate any potential errors stemming from his dyslexia, he utilizes grammar and spelling tools like Grammarly.
The third challenge he faced was persistent bullying throughout high school, significantly impacting his social abilities and self-confidence. However, he has since overcome his insecurities and views himself as successful in multiple facets of his life. To push his boundaries, he regularly participates in public speaking and practices Goju Ryu, a traditional form of Karate, at his local dojo.
You can find Scott at:
Website: https://scottwyden.com/
Twitter: https://twitter.com/scottwyden
IG: https://www.instagram.com/scottwyden/
Podcast: https://imagen-ai.com/podcast/
Imagen IG: https://www.instagram.com/imagen.ai/
Imagen TW: https://twitter.com/AiImagen
YouTube: https://www.youtube.com/channel/UC8GIKmPICR62kD1dpAp8_Xg