The Art of Transformation with Sue Bryce [TWiP TALKS ]
Podcast: Download (Duration: 28:25 — 32.5MB)
In this interview, Sue Bryce joins the show to inspire and educate. We discuss her journey in photography from humble beginnings to a wild successfully production company, as well as online photography training schools. We chat about the importance of taking your finances as seriously as you do learning f/stops and shutter speeds.
Sue is truly a force of nature, wrapped in a wonderfully humble package. It's always a treat, honor, and pleasure to speak with her.
About Sue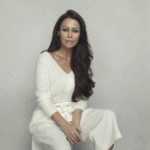 With 30 years of experience, Sue Bryce is one of the most recognizable photographers in the imaging industry. New Zealand born and raised Bryce now lives and works in Los Angeles.
Her contemporary glamour portrait style transcends past stereotypes and has changed the face of portrait photography."I have seen this industry grow and change so fast, moving from manual dye retouching and analog cameras to Photoshop and digital was not only challenging and frightening but also an inspirational experience for me, our evolution has been prodigious. "Bryce has created her own ground-breaking educational platform in 2014, in which she uses her signature techniques to mentor and empower thousands of photographers and businesses internationally.
Sue Bryce Education is an online education platform & community for contemporary portrait, connecting to photographers globally through live broadcasts, videos, in-person workshop and The Portrait Masters annual boutique conference that hosts the Awards + Accreditation program. In 2015 Bryce was greatly honored to be chosen to represent Canon USA in the Explorers of Light program.
https://theportraitmasters.com
http://suebryce.com
http://suebryceeducation.com
http://suebryce.tv
---
Connect with TWiP:
+ Instagram – http://www.instagram.com/thisweekinphoto
+ Twitter – http://www.twitter.com/thisweekinphoto
+ Facebook Group – http://www.facebook.com/thisweekinphotography
+ YouTube – http://www.youtube.com/thisweekinphoto
+ THIS WEEK IN PHOTO – https://thisweekinphoto.com
+ TWIP PRO – http://www.twippro.com
+ TWiP PRO SCHOOL – http://www.twipschool.com
+ TWiP MEETUPS – https://thisweekinphoto.com/meetups
+ PATREON – https://www.patreon.com/thisweekinphoto