The Art of Six Figures!
with Easton Reynolds
Podcast: Download (Duration: 46:04 — 52.7MB)
In this interview Easton Reynolds breaks down how HE has broken down the process for creating high levels of repeatable income and leads from Facebook ads, as well as a steady stream of clients to his wedding photography business. You'll learn how he did it, and how you can do it too.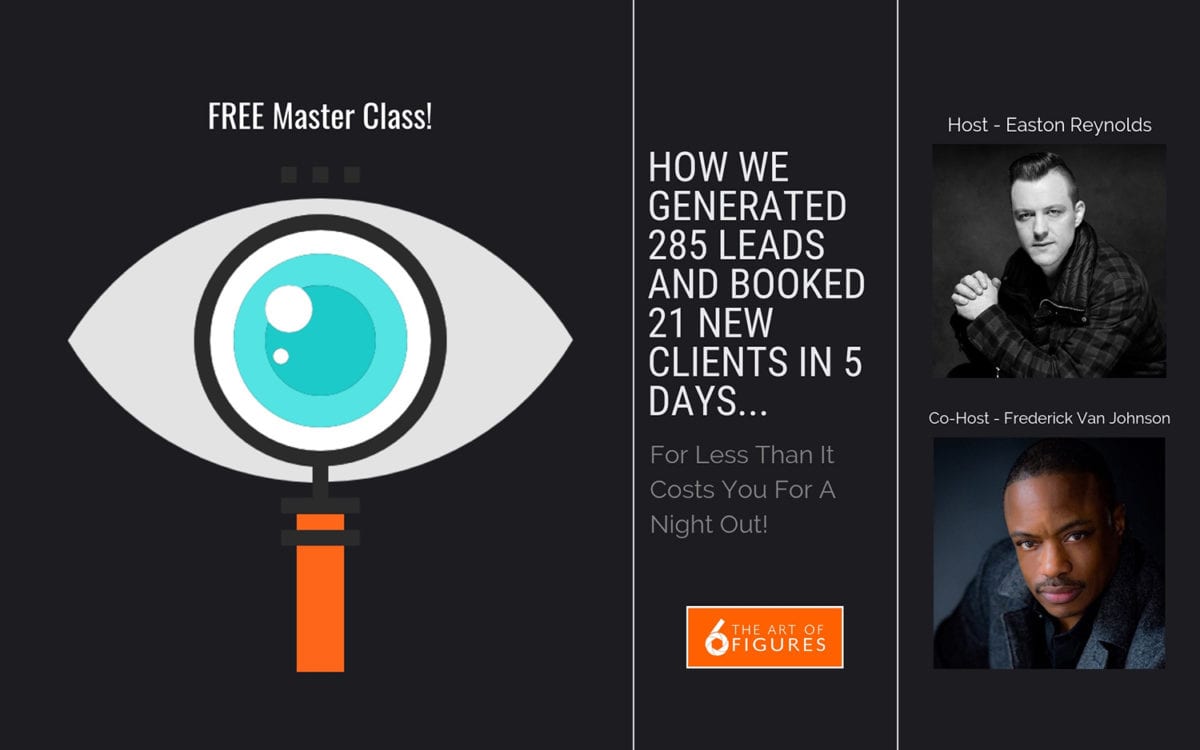 About Easton
Easton Reynolds is the Founder of The Art of Six Figures, a business-changing marketing education platform for photographers. In 2012, Easton joined his wife in her New Jersey-based photography business, LuRey Photography, and immediately began putting his business background to use. LuRey Photography achieved 6 figures in its second year in business.
Over the past 6 years, Easton has used marketing prowess for his own photography business, and in 2017, he launched The Art of Six Figures Facebook Ads course, through which he has helped hundreds of photographers around the world.
Easton has been seen on the stage as a keynote speaker at "Inspire", and has taught classes for PPA in New Jersey, Pennsylvania, and Vermont. He has also taught at WPPI 2017, 2018, and he's been featured in RangeFinder, Shutter Magazine, SLR Lounge and many more. Named a top 100 wedding photographer by both SLR Lounge and Brandsmash, Easton is sponsored by B&H Photo and MagMod.
One of Easton's most notable recent accomplishments was being added to the board of advisors for a 100 Million-Dollar Investment Fund.
In addition to working with photographers, Easton also works with small businesses outside the photography industry to provide coaching and Done For You marketing services.
http://www.theartofsixfigures.com
---
+ Instagram – http://www.instagram.com/thisweekinphoto
+ Twitter – http://www.twitter.com/thisweekinphoto
+ Facebook Group – http://www.facebook.com/thisweekinphotography
+ YouTube – http://www.youtube.com/thisweekinphoto
+ THIS WEEK IN PHOTO – https://thisweekinphoto.com
+ TWIP PRO – http://www.twippro.com
+ TWiP PRO SCHOOL – http://www.twipschool.com
+ TWiP MEETUPS – https://thisweekinphoto.com/meetups
+ PATREON – https://www.patreon.com/thisweekinphoto