The Art of Seeing – with Ken Lee
Creativity is a muscle...
Podcast: Download (Duration: 47:54 — 93.1MB)
In this interview I speak with Ken Lee from
ArtofSeeing.com
. Ken has a unique perspective when it comes to creativity and "seeing". He regularly speaks on the topic, and it's facinating to hear him speak about some fundamental ways you can choose to "see" that will dramatically change your photography. Ken says creativity is a "muscle", that can be strengthened.
About Ken Lee (In his own words…)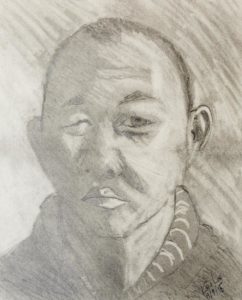 I make pictures. All kinds of pictures but mostly nature and travel pictures. I'm passionate about making images but also the creative process that produces them. I've learned some key lessons on my journey as a photographer.  Among the most important are that Seeing is a skill and Creativity is a muscle. The Photographer's Eye is something anyone can learn.
I also enjoy helping others grow as photographers. My favorite way of doing this is to take small groups of people to amazing places and working on both the craft and creative aspects of image making together. I call it a Whole Brain approach to photography.
You don't have to go to amazing places to learn to See, but it's more fun that way ;-).
Ken Lee's website
http://www.artofseeing.com
Betty Edwards – Drawing on the Right Side of the Brain
https://amzn.to/2xfJtC5
---
HELP SUPPORT TWIP!
+ PATREON – https://www.patreon.com/thisweekinphoto
Please help support TWiP by donating to the network on Patreon. Running a podcast network is not cheap, free or easy! It requires a ton of effort and commitment. Even the smallest donations help us keep things afloat.
+ TWIP PRO – http://www.twippro.com
If you enjoyed this video, please join our community at http://www.twippro.com – you can support TWiP while continuing the photography conversation. Join the mixer with like-minded photographers, while helping keep us on the air!
—————
MORE ABOUT TWiP…
+ THIS WEEK IN PHOTO – https://thisweekinphoto.com
TWiP is one of the longest running and most respected photography podcast brand and networks in the world. Subscribe to our podcast, or our YouTube channel to stay entertained, inspired and educated about all things photography.
+ TWiP PRO SCHOOL – http://www.twipschool.com
Continue your learning experience at the TWiP PRO School! We've got loads of "instant access" digital courses available for you to dive into NOW. Many courses are taught by some of your favorite TWiP personalities!
+ TWiP MEETUPS – https://thisweekinphoto.com/meetups
Meet and interact with some of the TWiP hosts, get to know your fellow TWiP PRO community members, and learn how to take your photography to the next level. Everyone is welcome — all skill-levels, camera types, and photographic interests.
TWiP ON SOCIAL MEDIA:
• Twitter – http://www.twitter.com/thisweekinphoto
• Facebook Group – http://www.facebook.com/thisweekinphotography
• YouTube – http://www.youtube.com/thisweekinphoto
• Instagram – http://www.instagram.com/thisweekinphoto