TechNicki Speaking, Nicki Sun is Unstoppable
Podcast: Download (Duration: 54:31 — 62.4MB)
In this interview, my friend, host, and content creator Nicki Sun joins the podcast. She's a full-time Nerd, a professional hype-woman, and blinding light in the tech industry.
We had a delightfully meandering conversation covering artificial intelligence, online courses, feet(!), freezing embryos, and more! You may want to listen to this episode twice!
About Nicki Sun
Nicki is an on-camera personality and freelance producer, director, cinematographer, editor, content strategist, and editor passionate about people, filmmaking, and technology. She was recently selected by Samsung to shoot a mini-documentary during COVID, which marked her directorial debut, and has launched TechNicki Speaking (a play off of 'technically speaking'), as a tech and filmmaking channel, resource and website catered to beginning content creators, while also spotlighting women and filmmakers of color.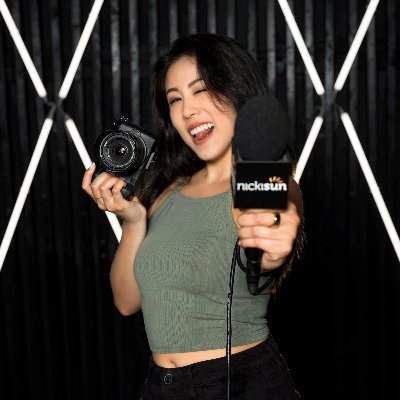 Connect with Nicki
Podcast: https://messysexyme.com
YouTube: https://www.youtube.com/technickispeaking
Website: https://www.technickispeaking.com
Personal site: http://www.nickisun.com
Nicki on Social Media
https://www.tiktok.com/@nickisun
https://instagram.com/nickisun
https://instagram.com/technickispeaking
https://facebook.com/technickispeaking
https://twitter.com/nickisun
Support Nicki on Patreon