Storytelling in Photography, with Andy Biggs
Podcast: Download (Duration: 34:52 — 39.9MB)
Humans have been communicating using stories since the beginning of time. Yet somehow as the tools get more and more sophisticated, the art of storytelling gets more and more basic. In this interview,
Travel Photographer Andy Biggs
joins the show to talk about how to use the tool of storytelling to guide your photography and your creativity.
About Andy…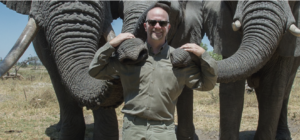 Andy Biggs is an avid adventurer, conservationist, teacher, and outdoor photographer whose photography celebrates the African landscape and its rich wildlife, people, and culture. With deep respect and understanding for African wildlife, Andy unfolds the world of the Serengeti, the Okavango Delta, and other wildlife-rich destinations onto our doorstep with striking emotional depth. His photographic safaris allow the traveler to not only enhance their understanding of photography, lighting, and wildlife but to develop a life-long admiration for Africa 's beauty and culture.
Andy's photographs have been used as the cornerstone of Banana Republic's Urban Safari campaign, and through this campaign, his images were seen in all 750 stores around the globe as well as in their billboards, catalogs, and annual report. Andy was also the winner of the BBC Wildlife Photographer of the Year competition, Wild Places category, as well as Highly Commended in the Unique Visions of Nature category.