Reviving the Passion in your Photography, with Steve Simon
Podcast: Download (Duration: 34:12 — 39.2MB)
TWiP Alum Steve Simon joins the show to discuss the revised release of his popular book The Passionate Photographer. We discuss the book, street photography vs photojournalism and Steve's passion for Nikon gear!
About Steve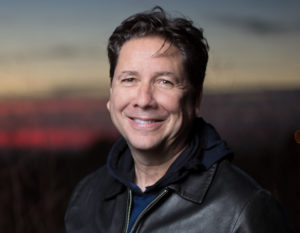 Steve Simon is an award-winning documentary photographer and author of five critically acclaimed photography books including The Passionate Photographer, which was chosen as one of Amazon's "Top Ten Art and Photography Books."
He has photographed on assignment in more than 40 countries and his work has been published in the New York Times Magazine, Mother Jones, Colors, Life, Time, Le Monde, Harpers, Macleans, Walrus, and many others.
Steve is best known for his work focusing on the human condition, capturing life as he encounters it. He shines a light on important subjects and issues using the power of photography in the hope of facilitating positive change. His documentary work has been featured in solo shows across the globe. Visa Pour L'Image in Perpignan, France has showcased Steve's work three times. His post 9/11 work Empty Sky has been published by Life Books and a complete set of prints from that project was acquired by the 9/11 Memorial Museum for their permanent collection.
thepassionatephotographer.com
Photoeducate.com
stevesimonphoto.com
Instagram: @stevesimon
+ Instagram – http://www.instagram.com/thisweekinphoto
+ Twitter – http://www.twitter.com/thisweekinphoto
+ Facebook Group – http://www.facebook.com/thisweekinphotography
+ YouTube – http://www.youtube.com/thisweekinphoto
+ THIS WEEK IN PHOTO – https://thisweekinphoto.com
+ TWIP PRO – http://www.twippro.com
+ TWiP PRO SCHOOL – http://www.twipschool.com
+ TWiP MEETUPS – https://thisweekinphoto.com/meetups
+ PATREON – https://www.patreon.com/thisweekinphoto