Podcast: Download (Duration: 53:18 — 104.0MB)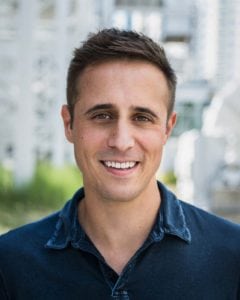 Advertising and commercial photographer Randal Ford and I discuss his new book "The Animal Kingdom" and the logistics of wrangling large predators in-studio, wrangling the publishing industry and the gear he used to make it all happen.
Randal shares some hilarious anecdotes about the inherent challenges present when dealing with large animals. He also goes into the process he used for getting publisher support for the book, and how it's doing on bookstore shelves.
Lastly, we touch on iPhone photography… where it's going and how he uses his iPhone's camera on a daily basis.
Connect with Randal at:
The Book: http://www.randalford.art
Commercial Site: http://www.randaldford.com
IG: https://www.instagram.com/randalford/
TW: https://twitter.com/randalford
---
Randal's Bio:
Randal Ford believes that simplicity is the ultimate sophistication. He is obsessed with details, creative collaboration, and chasing a timeless aesthetic.
Ford's works have appeared on the cover of Time Magazine, 20 different Texas Monthly covers, and the cover of Communication Arts. To name a few, Ford has been commissioned to create works for brands such as Anheuser Busch, Comcast, Frito Lay, LL Bean, Pepsi, Pfizer, Verizon, & Yeti.
Among other accolades, in 2015, 2016, 2017 Ford was named one of the top 200 photographers by Lüerzers Archive. In 2017 his photographs were awarded 1st place and best of show in the International Photo Awards competition. In the fall of 2018, his photographs will be published in a 175-page coffee table book by renowned publisher Rizzoli New York.
Throughout his work, he's been able to maintain a consistent aesthetic while problem-solving, evolving, and molding to clients needs. His laid back and approachable personality keeps him grounded in his passion for creating beautiful work, collaborating with clients, and having fun along the way.