Photographing Sacramento, CA
A discussion with Sacramento commercial & fashion shooter Tim Engle
Podcast: Download (30.8MB)
Exploring California's biggest small town
Having just discovered the Sacramento Valley, I sit down with one of Sac's best commercial and fashion shooters, Tim Engle. Tim and I discuss his career, stealthy Sacramento, and much more.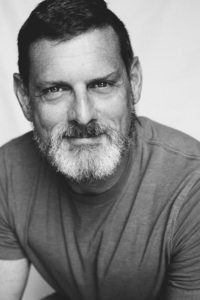 It turns out Sacramento, California is one of those "hidden gem" towns of Northern California. Sac happens to be the capitol of California — though most people call San Francisco or Los Angeles the "unofficial capitol cities" of the massive state. I would guess that most people think of the Sacramento area as a relatively boring government town surrounded by agriculture. And yes, on the surface that is PART of what Sacramento is about.
However, as I've recently discovered, there's an entirely different side of Sac — a vibrant, life-filled, youthful and rapidly growing city-town that happens to be roughly just 90 minutes away from the San Francisco Bay. 90 minutes may not seem like much, except for when you factor in the steep decline in housing prices when you exit the "event horizon" of the Bay Area real estate market. That 90 minutes can mean a lot, in terms of quality-of-life.
A born-and-raised Sacramento native, Tim Engle gives his thoughts on his home town — from a photographer's perspective.
About Tim
Sacramento commercial photographer and native Tim Engle cultivated a passion for photography in his early teens and has since successfully turned that love into a full time career. Flowing seamlessly between portraits, fashion, avant-garde, and commercial photography, KVIE PBS selected him as one of California's Master Photographers in 2011.
Have an idea for an episode?
Know a photographer or company you think might be a good fit for our show? Maybe it's yourself?! Just use the form below to contact us. You, (or your suggestion) might just make it onto TWiP Talks![gravityform id="5″ title="false" description="false"]