Marketing to Photographers
with James Maher
Podcast: Download (Duration: 44:00 — 81.4MB)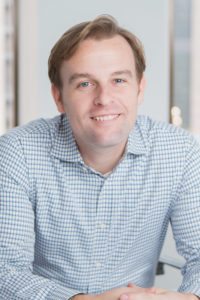 In this interview I sit down with New York City based photographer, educator and marketer James Maher. James and I discuss some of the tips and suggestions for photographers just starting to think about building a business.
James is a lifelong New Yorker, and like many Manhattanites, he is a terrible driver and cook; however, he is an excellent navigator and knows where to find the best Chinese takeout. James has devoted himself to his photography business in New York since 2005. His fine-art photography has been sold and licensed to collectors and companies globally, he works with various businesses as a portrait and studio photographer in New York, he is a regular contributor (both photographic and written work) to a variety of websites and magazines, and as a certified New York tour and workshop guide, he frequently leads photography workshops. He has also had a multi-year regular feature for the NY Daily News reporting on different neighborhoods of the city through street portraits and interviews with locals.
James has also been working on a documentary project since 2012, which consists of nearly 200 portraits and in-depth interviews primarily with long-time residents, business owners, and employees in the East Village neighborhood of New York City. The project has become a historical account of the mid-to-late 20th Century of one of the most vibrant and lively neighborhoods in the city.
Focus Summit – Marketing Conference (Sept 26-28) $297)
Use the code –  "TWIP at checkout and get $50 off
Have an idea for an episode?
Know a photographer or company you think might be a good fit for our show? Maybe it's yourself?! Just use the form below to contact us. You, (or your suggestion) might just make it onto TWiP Talks!
[gravityform id="5″ title="false" description="false"]