Inside Photoshop's Generative AI, with Colin Smith
Podcast: Download (Duration: 1:06:10 — 123.0MB)
This week Colin Smith of
PhotoshopCafe
joins the show to discuss and demo the newest Photoshop feature that's rocking the creative industry worldwide… Generative AI. In a nod to the future of generative AI imaging, Adobe has seamlessly integrated Firefly into their most essential and popular tool. In this chat, you'll see how one of Photoshop's most prolific trainers uses the tool and a frank discussion about the possible ramifications of this critical step in digital imaging.
About Colin Smith
Colin Smith is a Scotland-born designer and the founder of PhotoshopCAFE, a top-rated platform offering Photoshop tutorials and resources. After moving to Los Angeles, Smith worked as a designer in the 90s, often experimenting with photorealistic illustrations in Photoshop. His commitment to sharing his knowledge with the design community led to the creation of PhotoshopCAFE, where he started sharing his techniques and tutorials.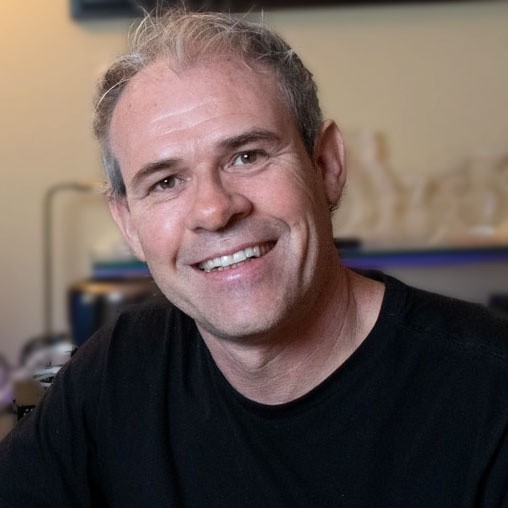 Smith's expertise and innovative approach were recognized when he won the Photoshop World Guru awards, beginning with creating a photorealistic camera image. As his site's popularity grew, Smith became one of the leading figures in online Photoshop tutorial creation. He has authored 20 books on design and Photoshop techniques after his work caught the attention of publisher Friends Of Ed. Recognizing the need for accessible and engaging training, Smith also developed one of the first-ever disk-based Photoshop training courses.
Eventually, he was able to focus full-time on writing, speaking, designing, and running PhotoshopCAFE, growing it into one of the most visited Photoshop sites on the web.