Influencing the Influencer
with Josh Rossi
Podcast: Download (Duration: 43:20 — 79.6MB)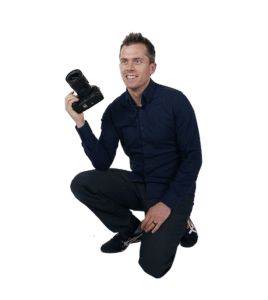 In this interview I have the pleasure of sitting down in Puerto Rico with commercial photographer Josh Rossi. Not only is Josh a talented photographer, but he's also involved in charitable projects, viral marketing campaigns as well as software development. In many ways, Josh represents the "state-of-the-art" of today's Photopreneur. Talent, drive and focus has helped him generate campaigns that get over 400 million views — each!
Connect with Josh:
Website: http://www.JoshRossi.com
Facebook: @joshrossiphoto
Twitter: @joshrossiphoto
Instagram: @joshrossiphoto
The Full Time Photographer: http://www.fulltimephotographer.com
Josh's work can be seen on:
Forbes, Good Morning America, People Magazine, Billboard, Teen Vogue, The Wall Street Journal, The Huffington Post, Inside Edition, The Weather Channel, USA Today, Business Insider, Luerzer's Archive 200 Best Digital Artists Worldwide 2014-2015, Buzzfeed, Gizmodo, Times Square, Ad Week, MSN NOW, Yahoo and Mashable.
Josh's client list:
Adobe, Acura, LG, Nickelodeon, D.C. Comics, Champion USA, Xerox, Wacom, Mt Dew, Laura Pausini, Daymond John, Glenn Beck, Ray Fisher, Lindsey Stirling, SurfAir Airlines, Advanced Photoshop Magazine, Twinlab, The Color Run and Make A Wish Foundation.
---
HELP SUPPORT TWIP!
+ PATREON – https://www.patreon.com/thisweekinphoto
Please help support TWiP by donating to the network on Patreon. Running a podcast network is not cheap, free or easy! It requires a ton of effort and commitment. Even the smallest donations help us keep things afloat.
+ TWIP PRO – http://www.twippro.com
If you enjoyed this video, please join our community at http://www.twippro.com – you can support TWiP while continuing the photography conversation. Join the mixer with like-minded photographers, while helping keep us on the air!
—————
MORE ABOUT TWiP…
+ THIS WEEK IN PHOTO – https://thisweekinphoto.com
TWiP is one of the longest running and most respected photography podcast brand and networks in the world. Subscribe to our podcast, or our YouTube channel to stay entertained, inspired and educated about all things photography.
+ TWiP PRO SCHOOL – http://www.twipschool.com
Continue your learning experience at the TWiP PRO School! We've got loads of "instant access" digital courses available for you to dive into NOW. Many courses are taught by some of your favorite TWiP personalities!
+ TWiP MEETUPS – https://thisweekinphoto.com/meetups
Meet and interact with some of the TWiP hosts, get to know your fellow TWiP PRO community members, and learn how to take your photography to the next level. Everyone is welcome — all skill-levels, camera types, and photographic interests.
TWiP ON SOCIAL MEDIA:
• Twitter – http://www.twitter.com/thisweekinphoto
• Facebook Group – http://www.facebook.com/thisweekinphotography
• YouTube – http://www.youtube.com/thisweekinphoto
• Instagram – http://www.instagram.com/thisweekinphoto