How to Shoot Corporate Events, with Gustavo Fernandez
Podcast: Download (Duration: 42:40 — 48.8MB)
In this interview I'm joined by
Gustavo Fernandez
to discuss his move into corporate event photography. We discuss his move away from weddings and portraits and how this new business model has given him his life back and allowed him to enjoy his photography.
About Gustavo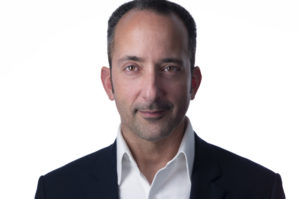 Based in San Francisco, Gustavo Fernandez is the businessperson's photographer. He captures the excitement and energy of corporate and organizational events and creates perfect headshots.
Gustavo started his photography career over 11 years ago under the tutelage of Bambi Cantrell quickly becoming her go-to second shooter as he built his own business. He took those learnings and shared them several times on the stage at WPPI (Wedding & Portrait International conference). Slowly he started getting referred to business clients by his preferred vendors and quickly realized the benefit of the corporate work. Today he calls companies like J.P. Morgan, NASDAQ, Visa, and Google his clients and is looking forward to what the future holds.
When he's not working, he's giving back to the community: serving non-profits The Guardsmen, Children International, and Make-A-Wish Foundation.
Gustavo Fernandez is a full-time photographer based in San Francisco. He went from shooting weddings/portraits to now exclusive corporate events and headshots for corporations like JP Morgan, Nasdaq, Forbes, etc. All built via a referral-only business and taking care of his clients. He is all about building a recurring business model of working with companies every year vs having to find 30-40 new clients every year (weddings/portraits). All built with old school or what he calls "back to the basics" like picking up the phone or returning emails in a timely manner, etc.
A free resource from Gustavo: Top 10 ways to develop your corporate photography business.
Website: http://www.gustavofernandez.com
Facebook Business Page: https://www.facebook.com/gustavofernandezphotographer
Instagram: https://www.instagram.com/gustavofernandez
+ Instagram – http://www.instagram.com/thisweekinphoto
+ Twitter – http://www.twitter.com/thisweekinphoto
+ Facebook Group – http://www.facebook.com/thisweekinphotography
+ YouTube – http://www.youtube.com/thisweekinphoto
+ THIS WEEK IN PHOTO – https://thisweekinphoto.com
+ TWIP PRO – http://www.twippro.com
+ TWiP PRO SCHOOL – http://www.twipschool.com
+ TWiP MEETUPS – https://thisweekinphoto.com/meetups
+ PATREON – https://www.patreon.com/thisweekinphoto