From Canada to Bulgaria: Catching Up with Photographer Don Komarechka
Podcast: Download (Duration: 1:02:34 — 116.2MB)
In this episode, we catch up with the renowned macro photographer, Don Komarechka, as he shares his recent journey of relocating from Canada to Bulgaria. Join us as we delve into the challenges and adventures of adapting to a new culture and how it has impacted his photography. Don is well known for his exceptional macro photography, and in this episode, he will share his unique insights and perspectives on how it has influenced his creative vision.
Whether you're a photography enthusiast or just curious about life as an ex-pat in Bulgaria, this episode is a must-listen.
About Don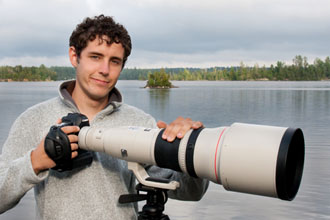 Don Komarechka is a nature, macro, and landscape photographer in Barrie, Ontario, Canada. From auroras to pollen, insects to infrared, much of Don's photographic adventures reveal a deeper understanding of how the universe works. Exploring the world that we cannot see with our own eyes has been a common thread in Don's career as a professional photographer.
Don teaches workshops in the areas of nature and macro photography, as well as photographic editing and creative compositions. "Photography is about sharing your unique worldview with others – without using words. Helping others accomplish the same goal is extremely rewarding. I like to see the world through my camera in ways I normally cannot see with my own eyes. Seeing the world beyond vision is a gift that photography gives me."